I grew up celebrating Hanukkah with my mom. Each year, she would set up a multi-colored felt candle menorah for us kids. Since we were too young to use a match or lighter, we'd spend each night of Hanukkah lighting the menorah with our felt flames. Then we'd play the dreidel game with my grandpa and help my grandmother set the table.
Nowadays, I'm an Associate Packaging Design Manager here at Disney. After getting my degree is graphic design, I interned with our merchandise design team. I can't believe that was almost 10 years ago. Since then, I've designed all sorts of merchandise collections, including our holiday lines.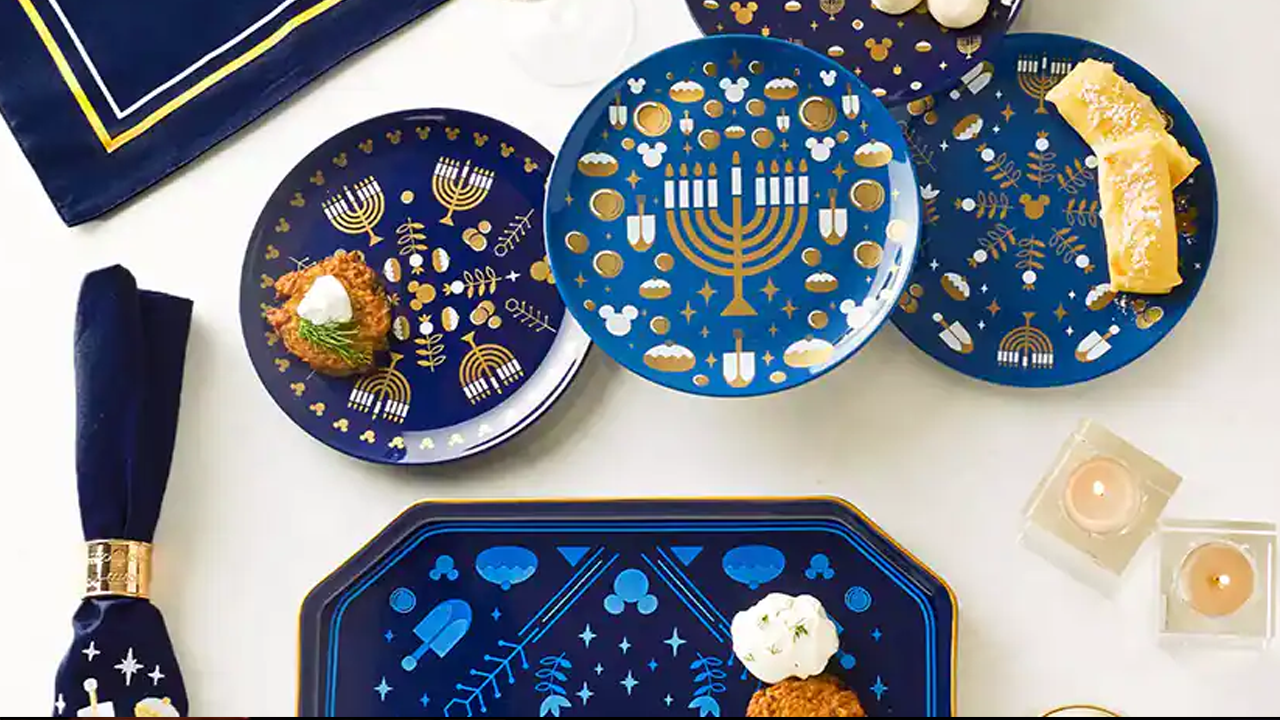 This year I had the opportunity to honor my family traditions by designing Disney's Hanukkah merchandise collection, creating items that were suitable home decor and would complement a family's menorah during the Hanukkah season. I was inspired largely by my mother and grandparents and focused on creating timeless holiday pieces — pieces that were hard for my mother and grandmother to find when I was growing up.
My favorite piece from the collection is the tray. It is perfect for serving latkes — a traditional Jewish food sometimes described as potato pancakes. My mom always made ours on the first night of Hanukkah. We'd anxiously wait for the sun to go down so we could eat them all.
I work for Disney because it strives to be a place where everyone is welcome, and where families like mine can see themselves in our stories and products. That's why designing this collection was so important to me. I had the opportunity to infuse my background and experiences into my art and share that with thousands of people.
My hope is for Jewish families all over the world to see themselves and their traditions in this collection and to gift a special piece to someone they love, just like I did.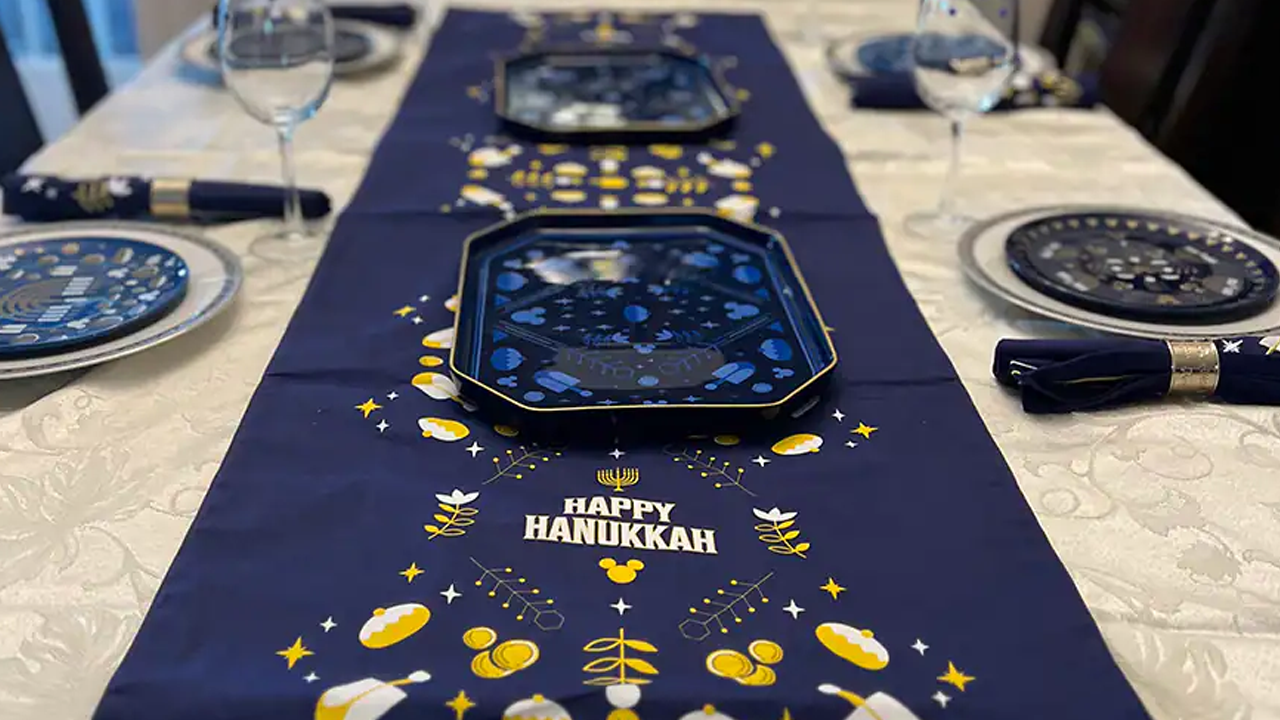 My mom's table grew this year and now includes many of the pieces that I designed.
Sharing the final products with her was one of my proudest moments in my career. She was so excited, saying, "I can finally put together a full table for Hanukkah dinner this year, thanks to you."
You can purchase pieces of the collection at a variety of our merchandise locations across Disney Parks and online at shopDisney.com.