"we will never stop working to make sure Disney is a welcoming place for all."
– Josh D'Amaro, Chairman, Disney Parks, Experiences and Products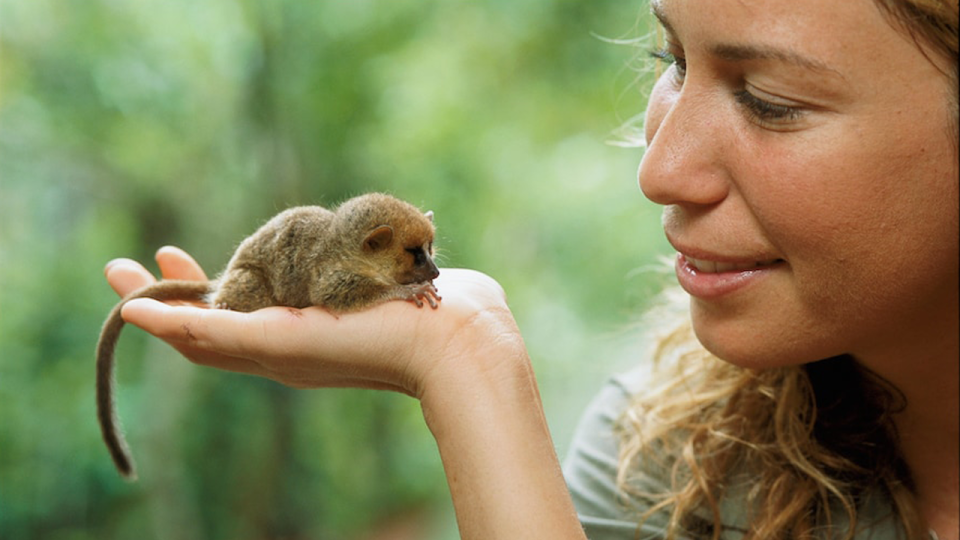 Representation Matters
Disney's strength in storytelling is intensified through inclusion, reflecting the authentic, unique stories of our guests and fans. Our goal is to develop stories, experiences and products that offer inspiration, joy and magic throughout our theme parks, games and publishing groups.
Meet Dr. Mireya, the first female wildlife correspondent for National Geographic.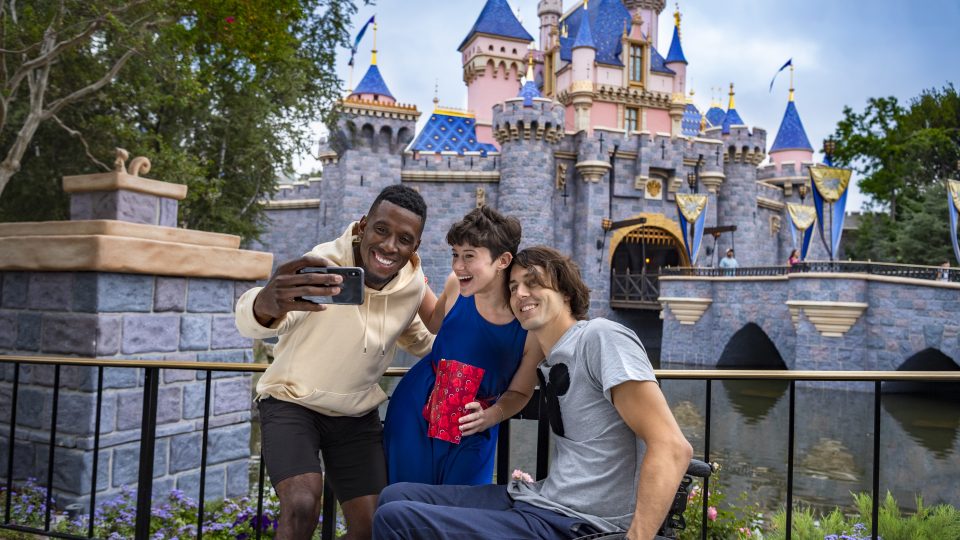 Authentic Experiences
Every day, Disney teams work to enhance experiences in our parks and resorts to reflect our world's rich diversity, people and cultures. From providing inclusive services and access for guests with disabilities to reimagining attractions in terms of authenticity and relevance, Disney works to ensure everyone can enjoy the magic.
In this story, we introduce you to two Cast Members who have connected through Sign Language at the Disneyland Resort.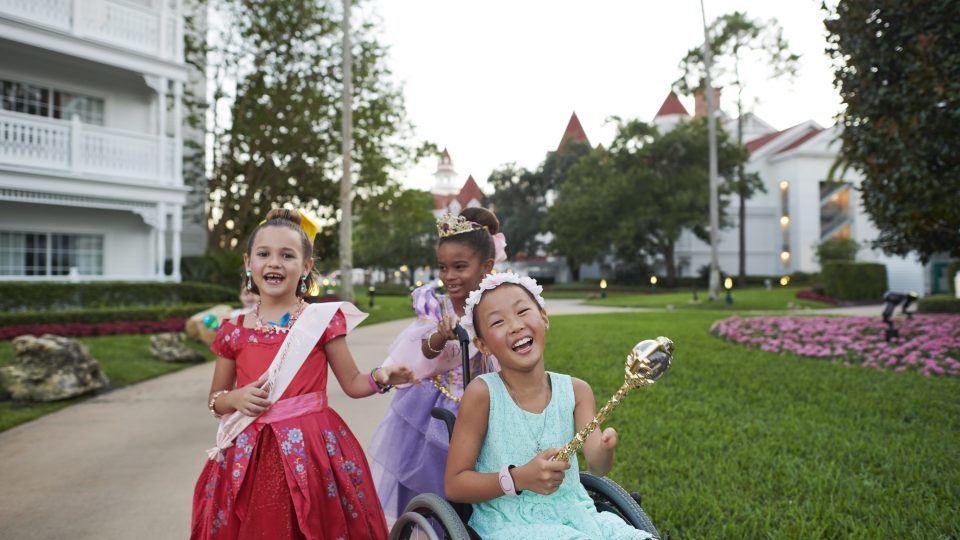 Designed With YOU in Mind
Walt opened Disneyland Resort by saying "To all who come to this happy place: Welcome." This outlook extends to Disney products, from adaptive costumes and wheelchair covers to joyful Pride gear to adjustable Mickey Mouse ears – we're continuously introducing products that enable everyone to enjoy their favorite stories and characters.
Hear Cast Member stories about how their Culture Inspires Work Across Disney Consumer Products, Games and Publishing.
OUR CULTURE
We value all of our people for who they are, not just what they do at Disney. We want to encourage their relentless curiosity and creative ideas at work and beyond, creating a place where everyone belongs.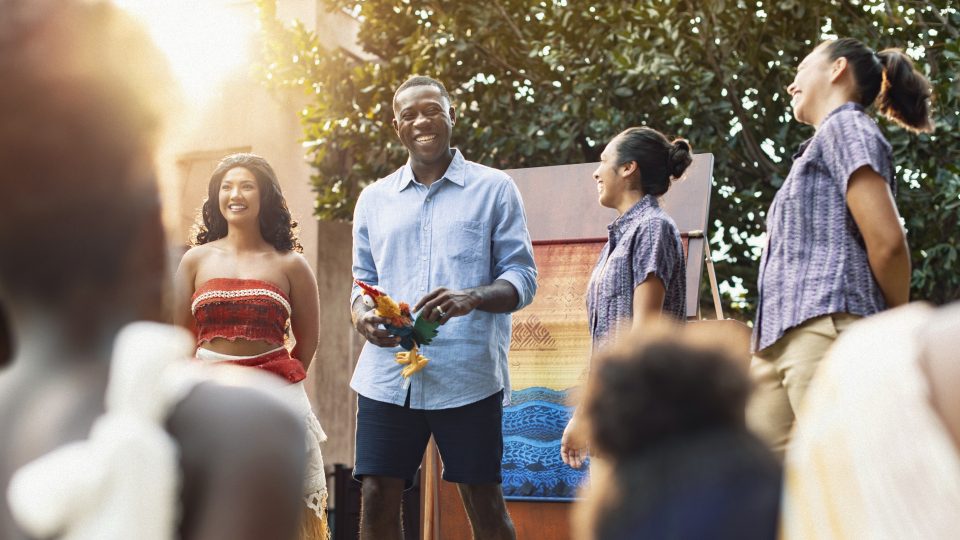 Connecting with Diversity Champions
To enhance our understanding of the challenges facing underrepresented and marginalized groups, Disney fosters relationships with a variety of diverse organizations. Our connections to these partner organizations inform our work and give us the opportunity to provide support through corporate citizenship efforts.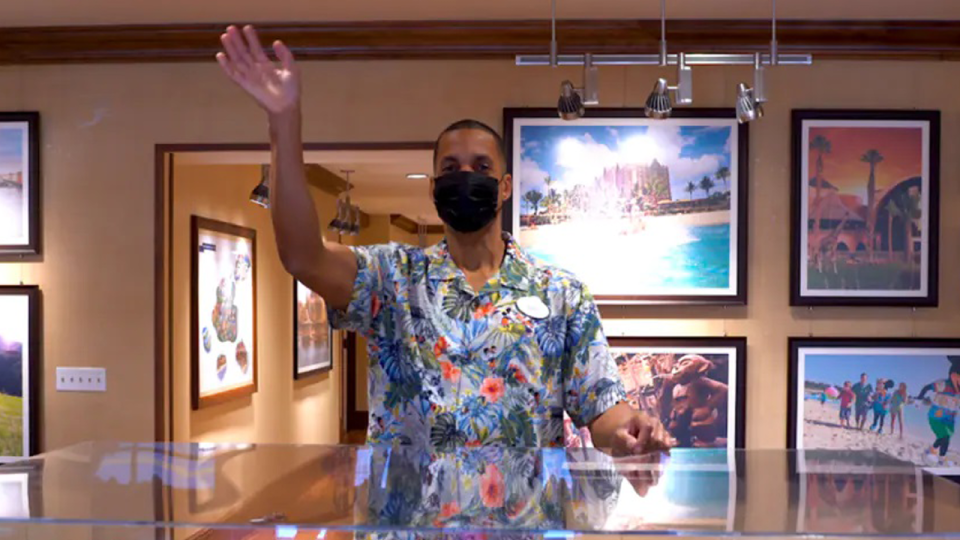 The Inclusion Key
Our addition of Inclusion to Safety, Courtesy, Show and Efficiency enhanced our approach to guest service and care – The Five Keys. We strive for our guests to see their own backgrounds and traditions reflected in Disney stories, experiences and products, and want our cast members to feel that same belonging.
Meet Jamil, a Sales Guide with Disney Vacation Club, as he shares his story and how his family helped shape the future of diversity, equity and inclusion within Disney.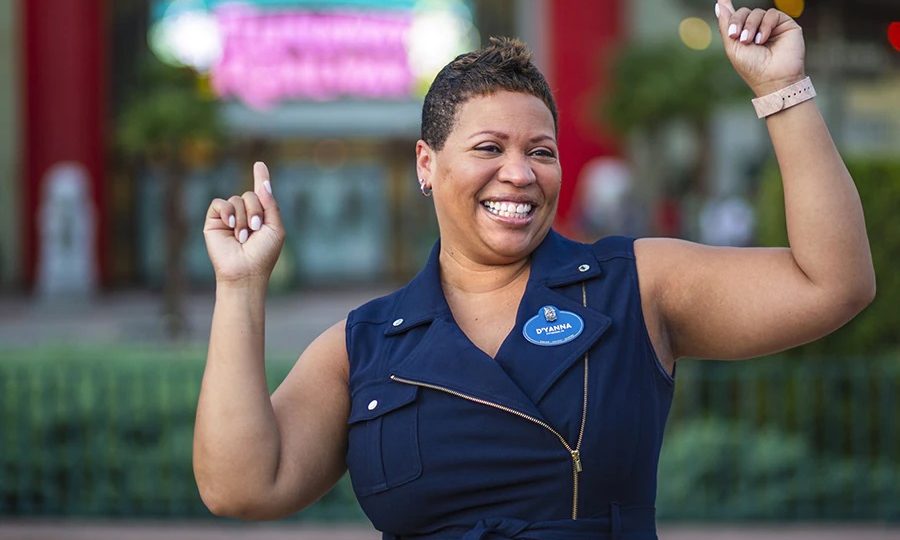 Employee Resource Groups
As we strive to create a culture of inclusion, Disney's employee resource and affinity groups are helping foster an environment where everyone is welcome and experiences that essential feeling of belonging. Throughout our world, cast members come together through these groups around shared identities, interests, and pursuits.
Learn more about D'Yanna, founder of Black Technologists at Disney and senior manager technology, Disney Signature Experiences and her goal of making a positive impact on a history of under-representation in the technology industry.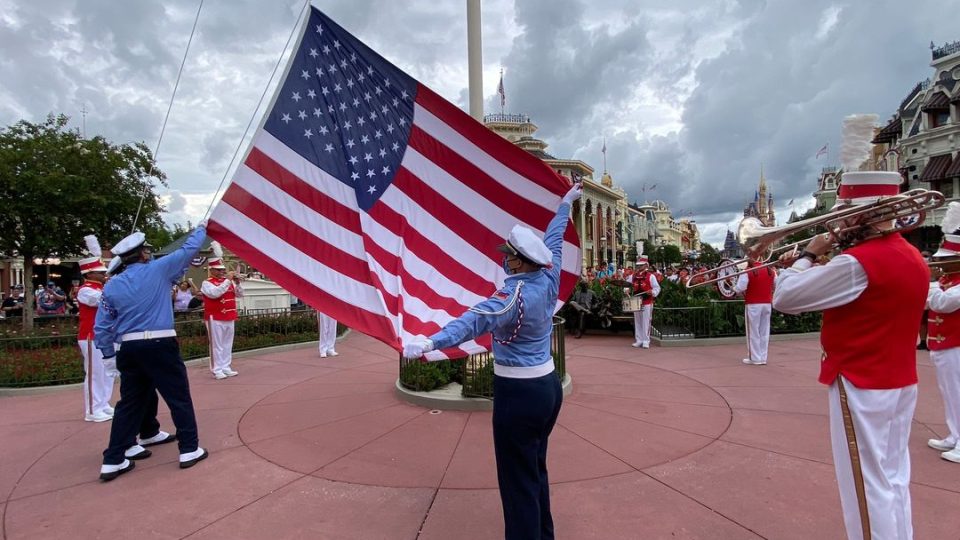 Supporting Our Veterans
Carrying on a legacy of support for military families and veterans, Disney is a leading proponent of hiring, training and supporting military veterans. We honor military service in our American theme parks with daily flag retreat ceremonies and host one of our nation's dedicated military family resorts, Shades of Green.
Learn from Dan, Manager of Supplier Diversity, the first participant in the Disney Military Fellowship Program.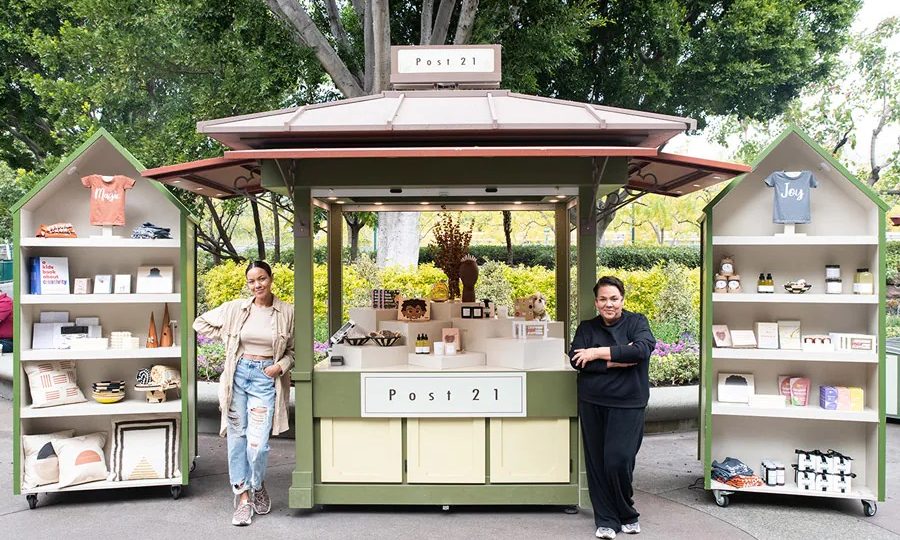 Supplier Diversity
Disney's inclusive approach to sourcing among minority-, woman-, veteran-, LGBTQ- and/or disabled-owned enterprises gives our teams access to innovative services and cost-effective business solutions. As part of our commitment to diversity, equity and inclusion, Disney has committed to increasing its diverse spend to $1 billion annually by the end of 2024.