When you ask Dr. Zak about his work and workplace, he will not talk about conference rooms or computer monitors. He will also not tell you about Expedition Everest or Pandora – the World of Avatar, even though he works at Disney. Instead, he will tell you about butterflies, bees, birds, and other animals.
You see, Dr. Zak is a Conservation Manager at Disney's Animal Kingdom Theme Park, where he leads the terrestrial conservation programs for pollinating plants, bees, birds, and butterflies. His background studying insects led him to explore research at Walt Disney World Resort, where he listens to a "symphony of insects" in his daily work as an ecologist and evolutionary biologist, focusing on conservation, ecosystems, and pollination.
Dr. Zak developed his passion for animals as a young boy in Utah, growing up in a family that encouraged him 'to keep asking questions' about the world around him. His father, a medical doctor, and mother, a registered nurse, inspired him to pursue a career in science, while his sister instilled an appreciation for travel and discovery. These core values have stayed with Dr. Zak.
From Utah to Florida with detours in Costa Rica, El Salvador and Kenya, Dr. Zak has studied conservation through a global lens. And now he is finally home.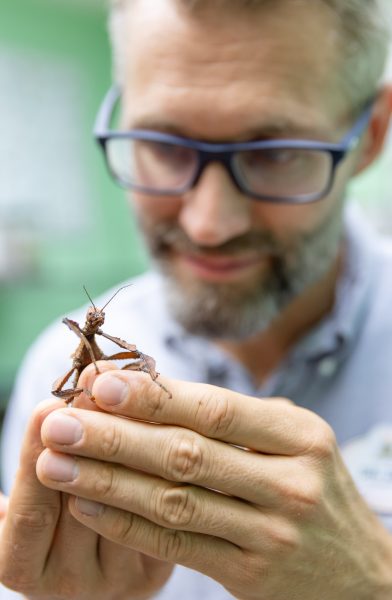 The Animals of Disney
Disney's Animal Kingdom is a unique and magical place that inspires guests to take action to help change our planet's story – and have fun in the process. Disney cast members, like Dr. Zak, work to protect animals and their natural habitats, while educating the community about the importance of conserving wildlife. Walt Disney World Resort has several programs that focus on animal conservation, including habitat protection, grants, rescue and rehabilitation and community outreach initiatives, which Dr. Zak helps lead alongside a team of scientists.
He often recites a phrase loved by fellow biologists, "If you haven't seen it, you can't save it," and Disney's Animal Kingdom provides that unique educational and inspirational experience for its guests. The okapi, a critically endangered species from Central Africa that "most people have never seen," are Dr. Zak's favorite animals at Disney's Animal Kingdom because of the Company's significant commitment to protect and preserve the species and others like it.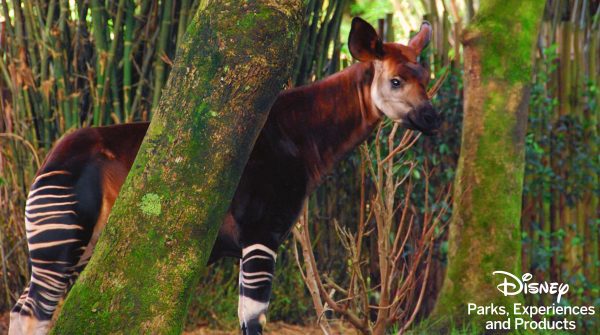 Disney's Conservation Legacy
The Walt Disney Company's longstanding conservation commitment is what initially called Dr. Zak to work here. When Walt Disney acquired the land in Central Florida fifty years ago, he dedicated a third of the land to wildlife and conservation, "connecting all of Walt Disney World to the wilderness around it," said Dr. Zak. Walt Disney's legacy of has continued to grow over time -protecting more than 1,000 species- and it is something that Dr. Zak is immensely proud to be part of. Walt Disney's commitment to nature also carried on into the films he produced. Of the twenty-three Academy Awards Walt Disney won, . Nature still inspires a lot of our stories and experiences at Disney, from movies like Moana to The Lion King. This legacy is why every day, Dr. Zak says he tries "to see how we can help be the best stewards of our environment here at Walt Disney World and across all of our Disney properties."
Dr. Zak is not done traveling the world and studying animals and insects in every environment. His next great adventure is to "go to Indonesia, Congo, or tropical forest in Asia or Africa" and bring lessons of conservation from those travels back to Disney, because he believes conservation is about "a global community all working together" to protect the environment. That sentiment is what Disney Planet Possible is all about, tangible actions we are taking to ensure people, plants, and animals all have a healthy place to call home.