Throughout my 24-year Disney career, I have experienced incredibly magical moments, from VoluntEARing in the Central Florida community to pin trading events to serving as a Walt Disney World Ambassador in 2001-2002. Even after more than two decades, there are times when I pinch myself as I think I'm dreaming. One of those moments happened during a walk at Disneyland with the first Walt Disney World Ambassador, Debby Dane Browne. This was Debby's first visit to the theme park in 52 years! After finding photos of Debby's visit in 1970, we spent the morning reminiscing and revisiting special spots at the original Disney park.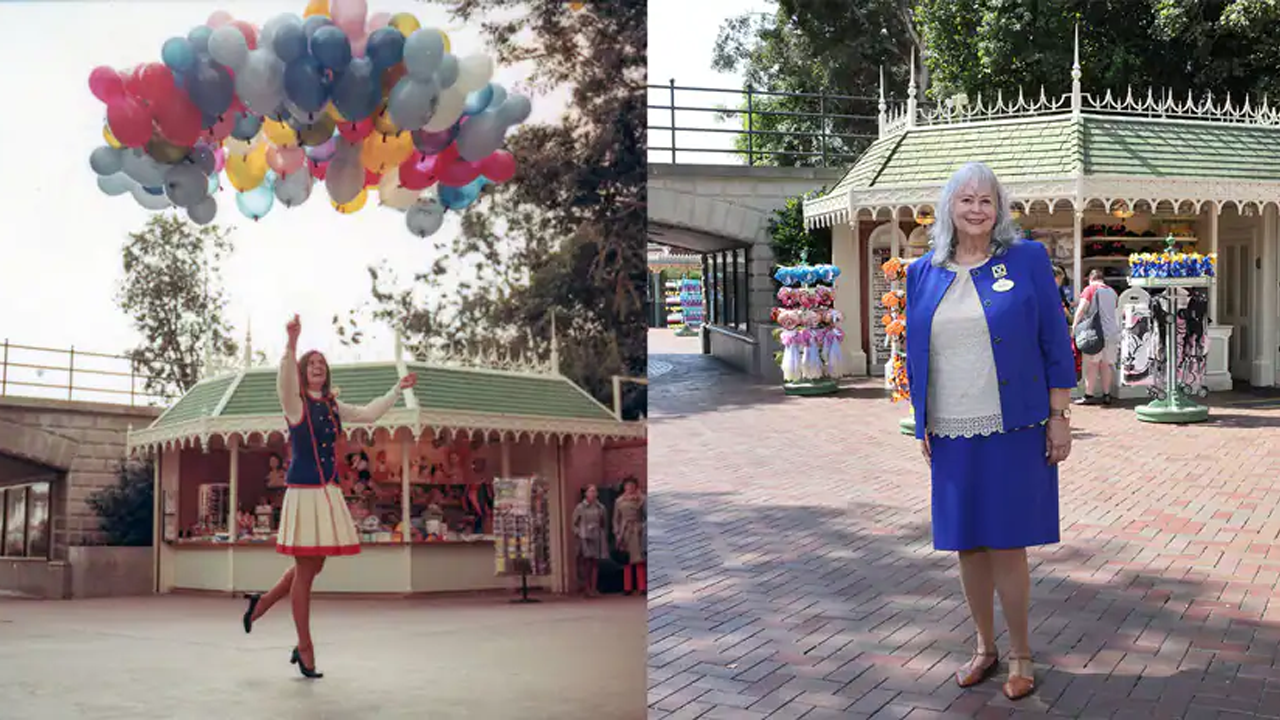 Debby was selected as the first Walt Disney World Ambassador in October 1970 after serving as one of 14 Walt Disney World Preview Center cast members. She spent three months in Southern California learning about the magic of Disneyland while the "vacation kingdom of the world" was under construction in Florida.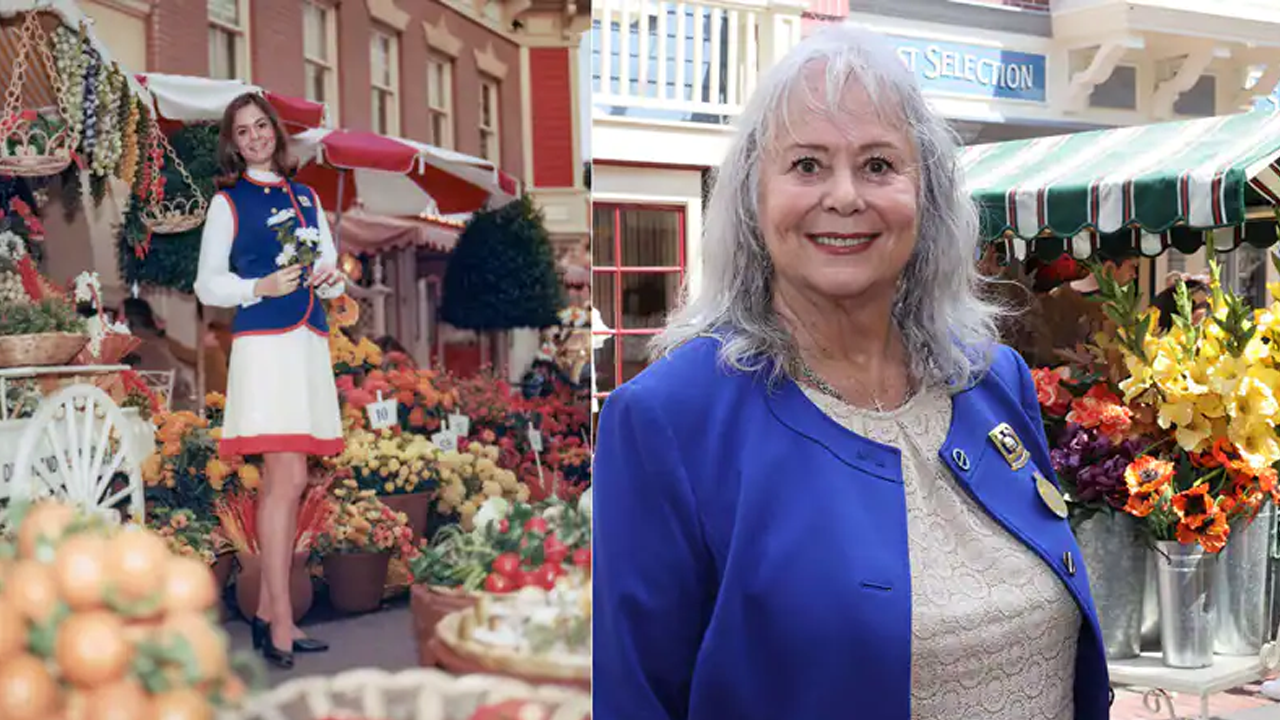 "No matter how I dreamed Disneyland to be – it was so much better – more enchanting and exciting,'" wrote Debby in a journal entry from 1970 that I discovered in our Ambassador Program archives.
"I had only known Disneyland from watching Walt Disney on television in black and white," recalled Debby. "When I first stepped into the park with my manager Frank, I couldn't believe my eyes – the place was alive with vibrant colors. I could feel the magic and Walt's presence everywhere!"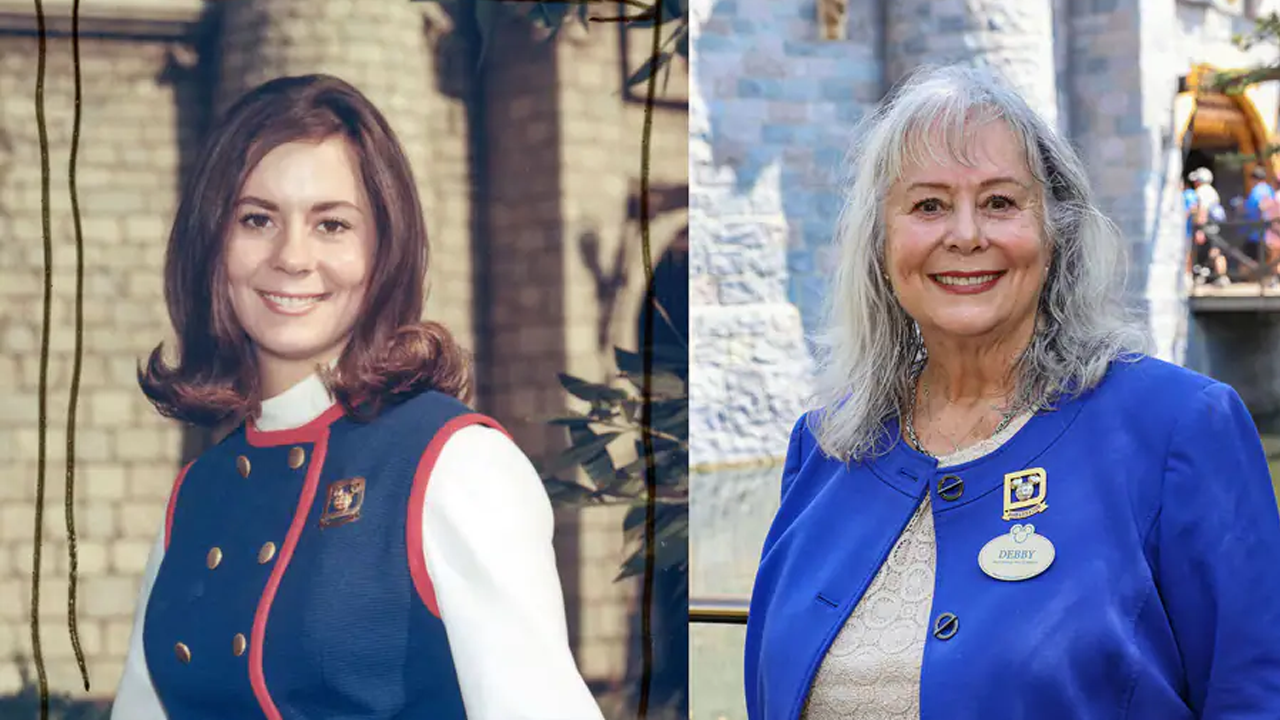 As we made our way down Main Street, U.S.A., Debby shared that Sleeping Beauty Castle was used for her official Ambassador portrait because Cinderella Castle at Magic Kingdom Park in Florida was not built at the time. I found the contact sheet which showed how the portrait was cropped to complete the illusion.
We paused at the Partners Statue so Debby could take in the sights and smells while sounds from the Disneyland Band floated in the air. Happiness filled her eyes.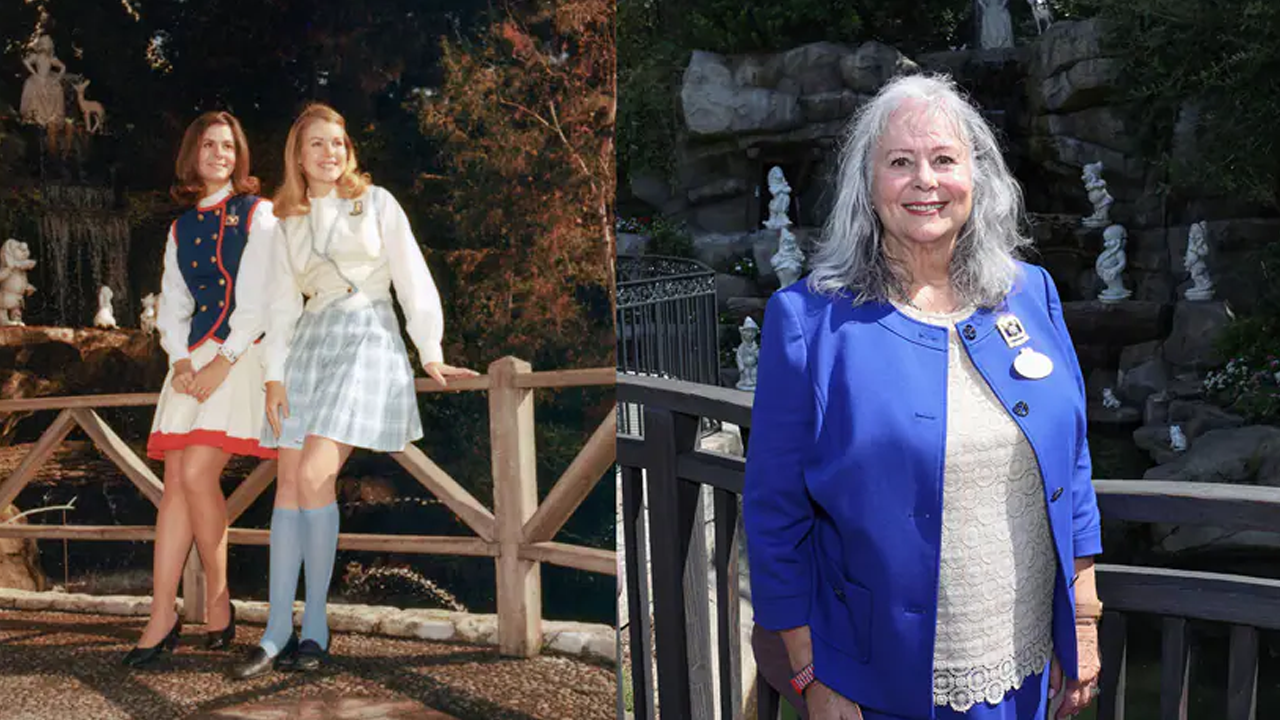 "At Disneyland, you don't have a favorite place – you have many," remembered Debby. "One of mine is at the side of the Castle where a waterfall with Snow White and the Seven Dwarfs are found."
In 1970, she was joined by then 1971 Disneyland Ambassador Marva Dickson for photos in Snow White Grotto. During our visit to the wishing well, we were surprised by Pinocchio who joined our trip down memory lane.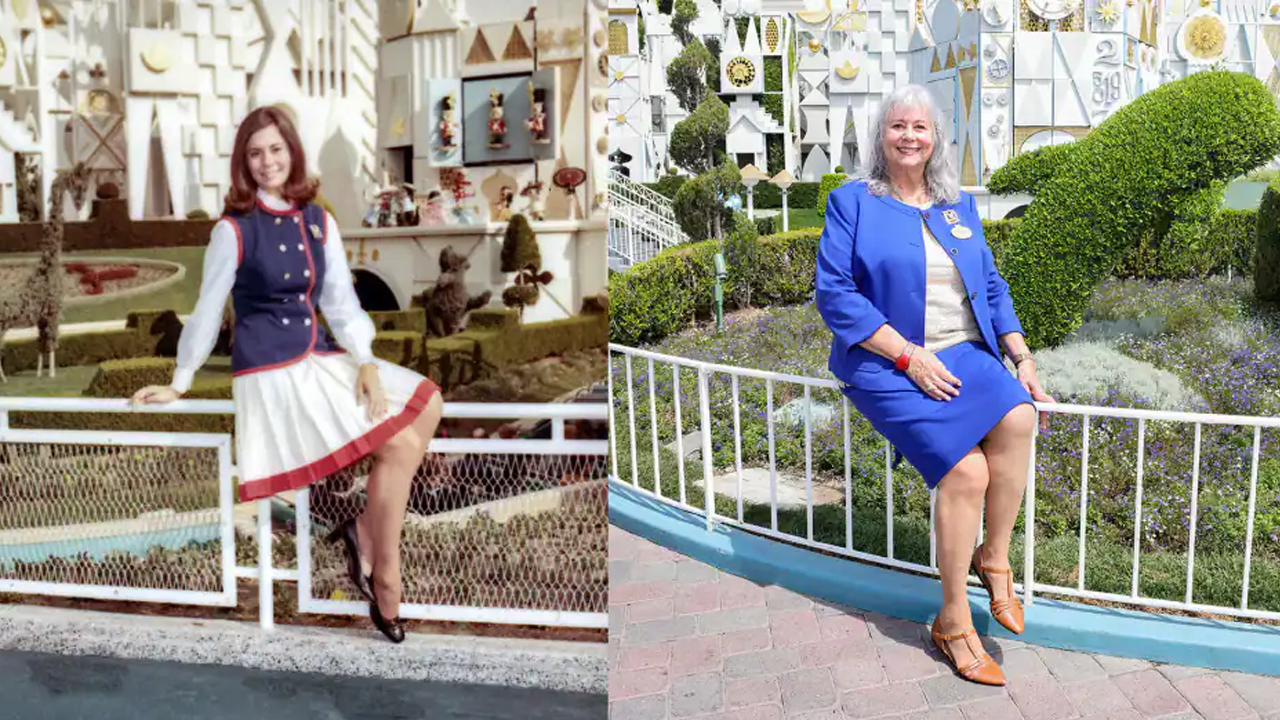 We had no shortage of magical interactions with guests and cast members during our stroll. Debby stopped to speak with everyone she met; I can easily see why she was selected as the first Disney World Ambassador.
I asked Debby what makes Disneyland so special.
"Disneyland cast members make the park the magical place it is," exclaimed Debby. "They helped train me while at the Preview Center in Florida, and I learned so much from them while training for the Ambassador role in California. They continue making Walt Disney's dream a reality every day. I can't thank them enough for what they do."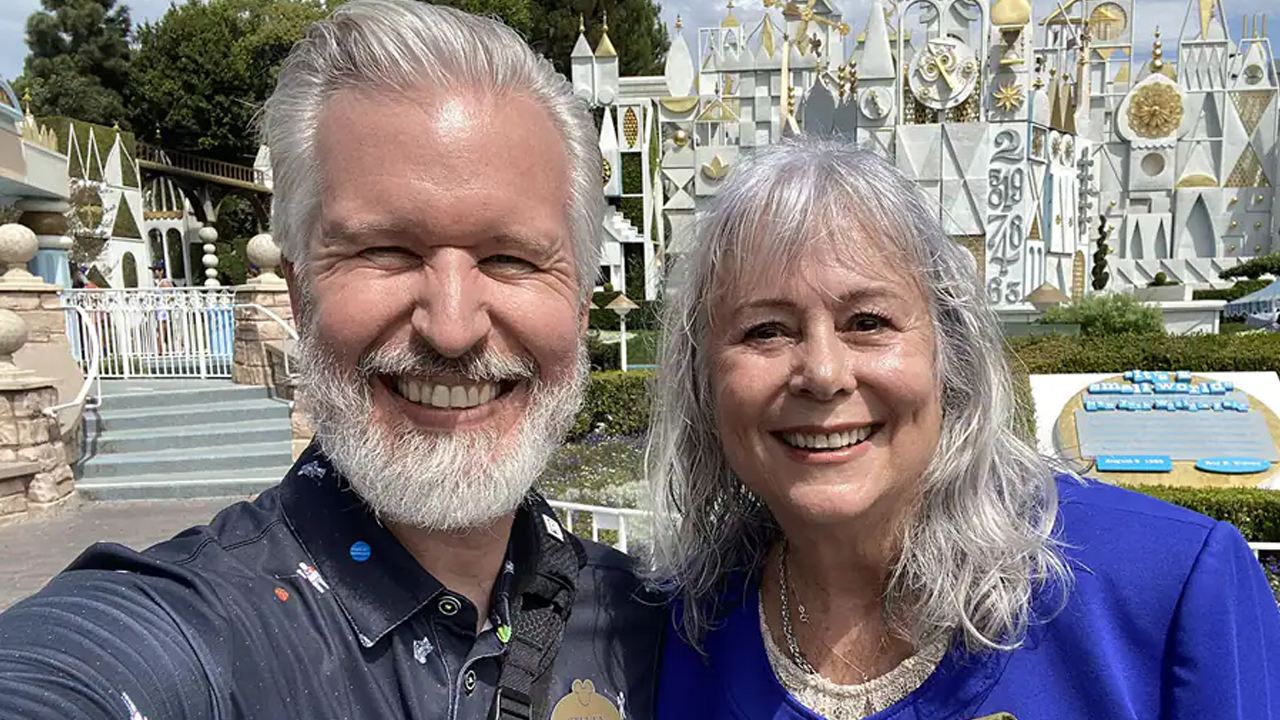 Today, I'm serving as leader for the Walt Disney World Ambassador Program, something I never thought would be a part of my career journey when I took a photo with Debby in October 2002. Thank you to Debby for being an inspiration to me and many cast members for more than 50 years.