What is Disney VoluntEARS?
How Disney Cast Members Support Their Local Communities Around the World
Disney VoluntEARS are a group of employees and cast members who donate their time to bettering the world around them, whether they're cleaning up the environment, hosting toy drives, helping to grant wishes or providing their professional skills. With a dedication to service, the Disney VoluntEARS are an essential part of the Disney community – locally and around the world.
Since its beginnings in 1923, The Walt Disney Company has actively given to the communities it serves. The Disney VoluntEARS program continues that effort, showcasing the generosity at the heart of the company.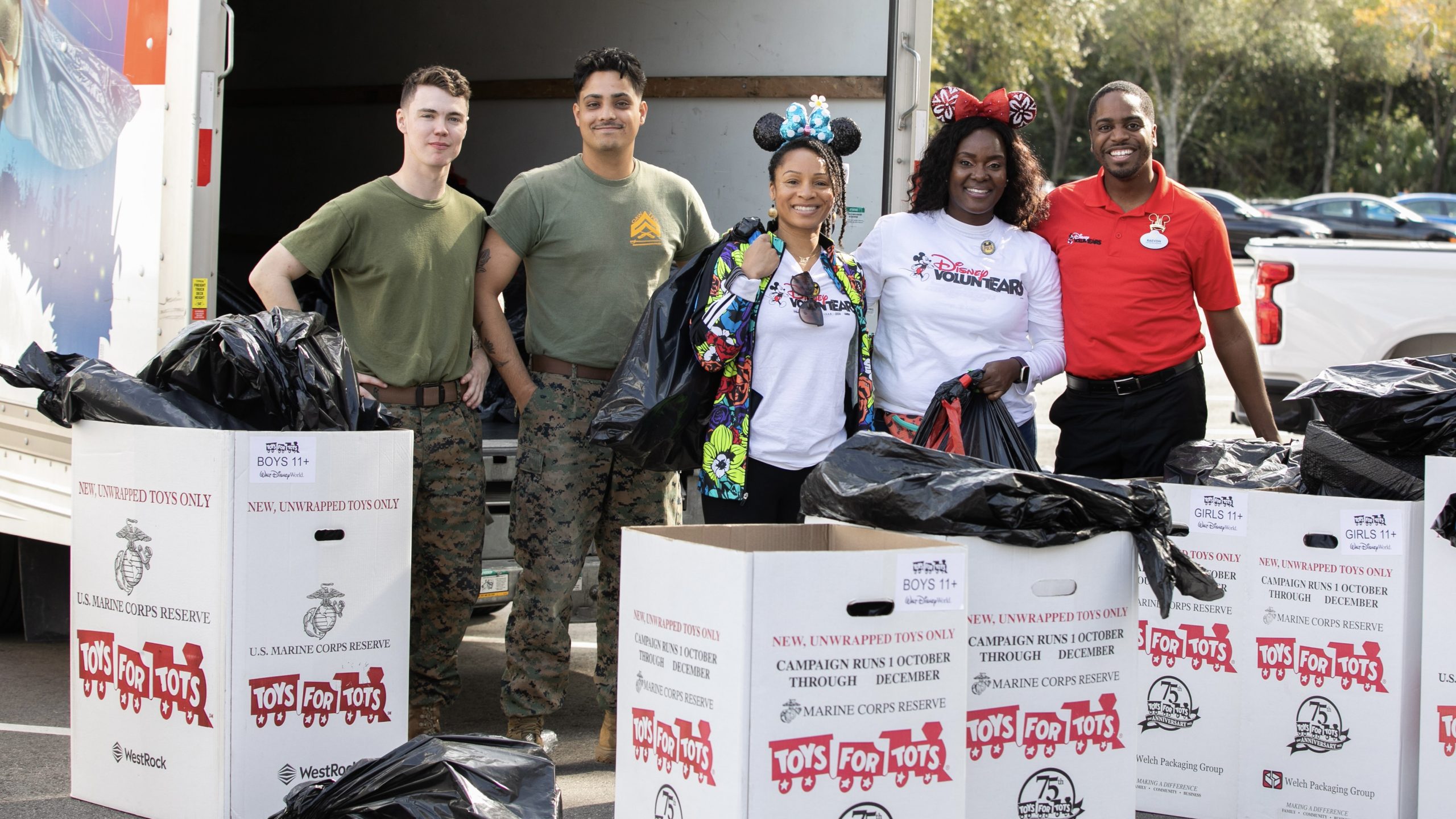 History of Disney VoluntEARS
The Disney VoluntEARS program has its roots in 1983, when a group of cast members working at Disneyland Resort sought a way to give back to the local community in Anaheim, California. Soon, the Disneyland Community Action Team was born. With a strong desire to spread the Disney spirit beyond the bounds of the park, this group worked closely with nonprofits throughout Orange County to engage in meaningful community projects and enhance the lives of local residents.
The team enjoyed outstanding success supporting nonprofit projects and events, and the company changed the name to Disney VoluntEARS in 1992 to grow and continue the positive momentum around the world. Today, Disney VoluntEARS work on meaningful projects across the globe, with a primary focus on communities where Disney businesses operate.
What do Disney VoluntEARS do?
Philanthropy is a central part of Disney's culture, and Disney VoluntEARS are actively keeping that legacy alive.
From local community projects to global initiatives, Disney VoluntEARS strive to make a tangible impact on the communities and lives they touch. Here's a quick look at some projects currently underway within the program.
Local community assistance
An integral part of spreading Disney magic involves investment, commitment and care for local communities.
Some of the community assistance projects Disney VoluntEARS are involved with include:
Back to school support: Disney VoluntEARS help children and families gear up for the new school year with an annual drive to collect school supplies.
Food deliveries: By working with local food banks and community organizations, VoluntEARS help sort and pack fresh produce to people who need it most.
Collaboration with Chrysalis: VoluntEARS in Anaheim have worked extensively with Chrysalis, a non-profit that helps people overcome barriers when entering and remaining in the workforce, on various projects, such as clothing drives.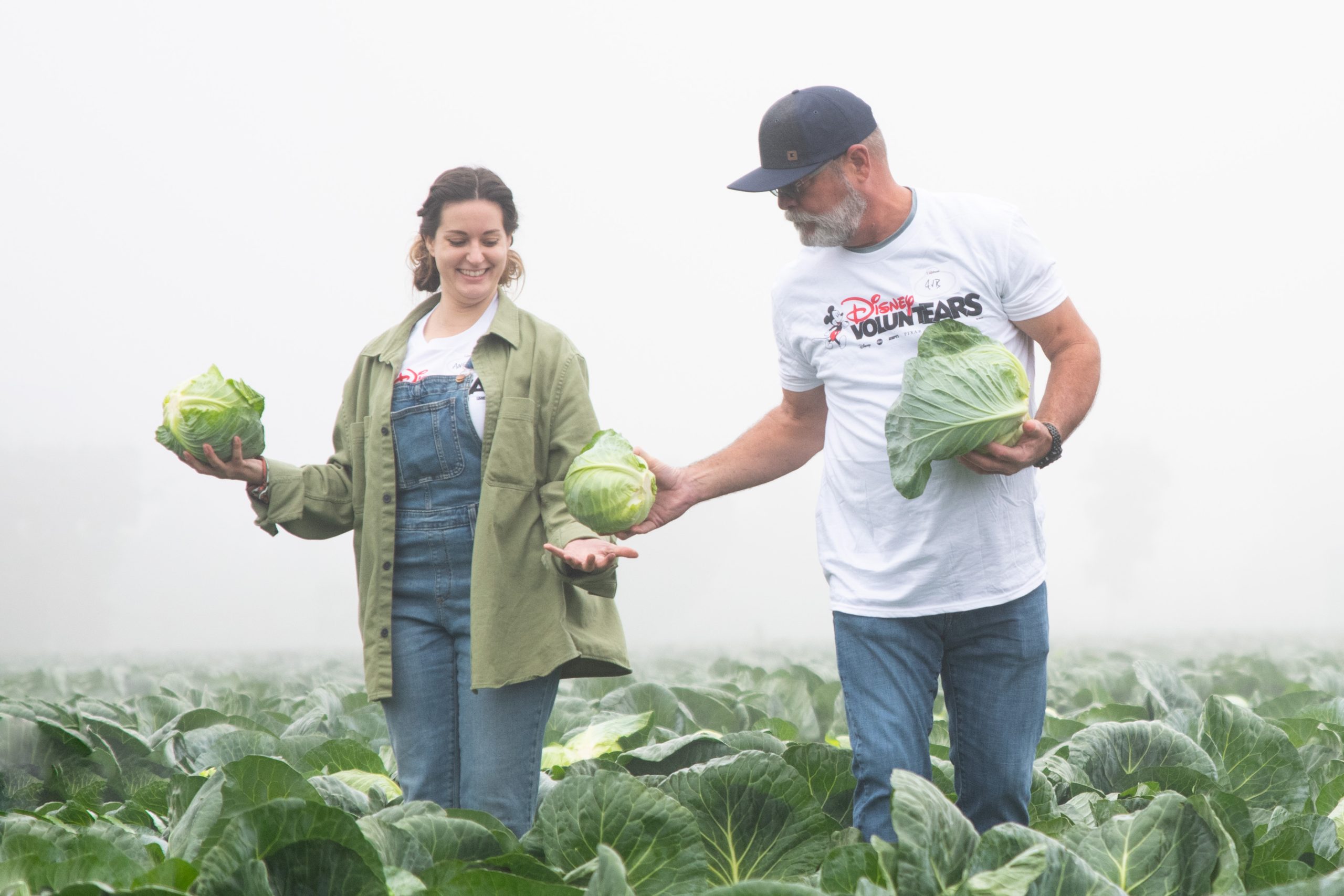 Conservation efforts
Disney's commitment to making the world a better place extends to the natural world. Disney VoluntEARS have also made strides in the world of conservation.
The Great Reef Census, for example, is an initiative to monitor the Great Barrier Reef using photographs taken by regular people visiting the reef. These photos are collected and analyzed by The Great Reef Census to better understand how the site can be protected. Disney VoluntEARS lent a hand in this effort, helping review over 13,000 images and collect essential data for marine scientists working to preserve the area.
Disney is also heavily involved in conservation efforts in the local communities surrounding its theme parks. Near Walt Disney World in Central Florida, efforts are underway to restore habitats and protect coastal ecosystems that are imperative to the health of animals and people alike.
Support of children's hospitals
Spreading Disney cheer beyond the boundaries of theme parks is an important part of the Disney VoluntEARS mission. The program has worked to bring magic to patients at hospitals, including Children's Hospital of Orange County (CHOC).
VoluntEARS host an annual holiday party for CHOC patients and their families, complete with games and gingerbread sculptures that bring out the holiday spirit. VoluntEARS also help organize the CHOC Walk in the Park, which has helped raise over $30 million since its debut in 1990.
Granting wishes with Make-A-Wish®
For decades, Disney has worked alongside Make-A-Wish to bring wishes to life for children around the world. VoluntEARS have long played a crucial role in these wish-granting efforts, offering ample help with events like the first-of-its-kind Once Upon a Wish Party.
Benefits of joining Disney VoluntEARS
The Disney VoluntEARS program employs a skills-based approach to connect volunteers with opportunities that require their unique skills. Employees and cast members have the opportunity to lend their professional skill set and interests to help non-profit organizations. As a result, Disney VoluntEARS can build their professional know-how while using their expertise to help organizations reach their full potential.
In addition to lifting up local communities to benefit individuals in need, Disney VoluntEARS can give to charities of their choice. The Disney VoluntEARS Grants Program allows those who participate in the program to convert their volunteer hours into donations from Disney.
Disney VoluntEARS and a lasting legacy of community service
Since it began in 1983, VoluntEARS have upheld the Disney legacy by bringing happiness, comfort and a little peace of mind to people around the world.
Over the years, program participants have logged nearly 13 million hours — and counting — to volunteer efforts. This serves as a testament to the collective compassion of Disney's cast members and their commitment to bringing Walt Disney's signature magic to communities around the world.