It's been an incredible year celebrating the 50th Anniversary of Walt Disney World Resort and some of my favorite moments have been spent in the community creating magic alongside my fellow cast members. I'm always inspired by those who feel passionate about making a difference, including leaders here at Disney like Perry Crawley, General Manager of Park Operations at Magic Kingdom.
In addition to giving back through our Disney VoluntEARS program, Perry was recently elected Chair-Elect for the Board of Directors at Second Harvest Food Bank of Central Florida — an organization we've teamed up with for more than 30 years and recently donated an additional $100,000 to help close the gap of unmet needs in our community. We also worked closely with the organization after Hurricane Ian to assess critical needs and help assemble disaster relief meal kits for impacted families across the state of Florida.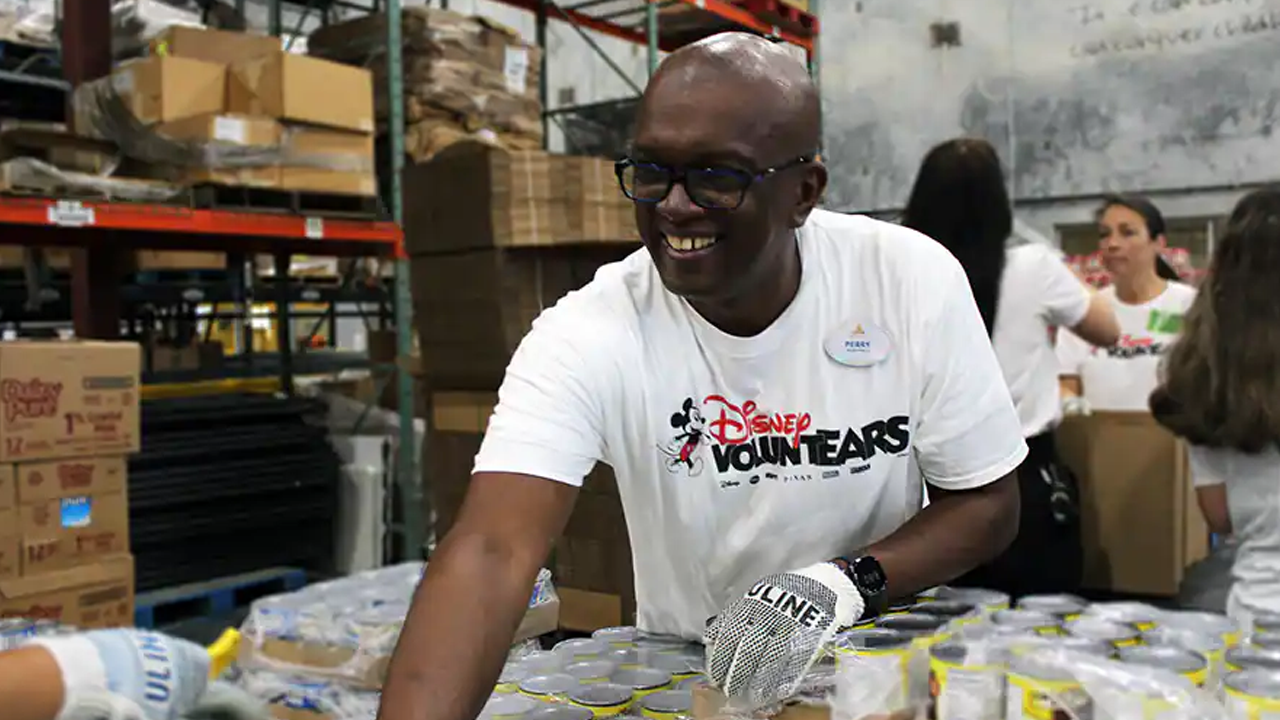 "Central Florida has been Walt Disney World's home for more than 50 years now and taking care of our neighbors is as important as the magic we create inside our castle walls," Perry said. "Second Harvest Food Bank of Central Florida does an amazing job ensuring local families have the food they need, and I'm so proud of the long relationship this organization has shared with us."
Earlier this fall, Perry joined cast members for a panel discussion on making an impact along side other Disney and nonprofit leaders. Cast had the chance to share their own volunteer goals with Perry, including conquering the 50 for 50 Disney VoluntEARS Challenge — an exclusive cast challenge honoring those who volunteer 50 hours and attend 50 Disney VoluntEARS events during the 50th Anniversary celebration. To date, more than 1,000 cast members have completed the challenge.
Perry then joined Disney VoluntEARS at the Second Harvest warehouse where they sorted through donated food items and compiled more than 22,000 meals to help local families facing food insecurity, together.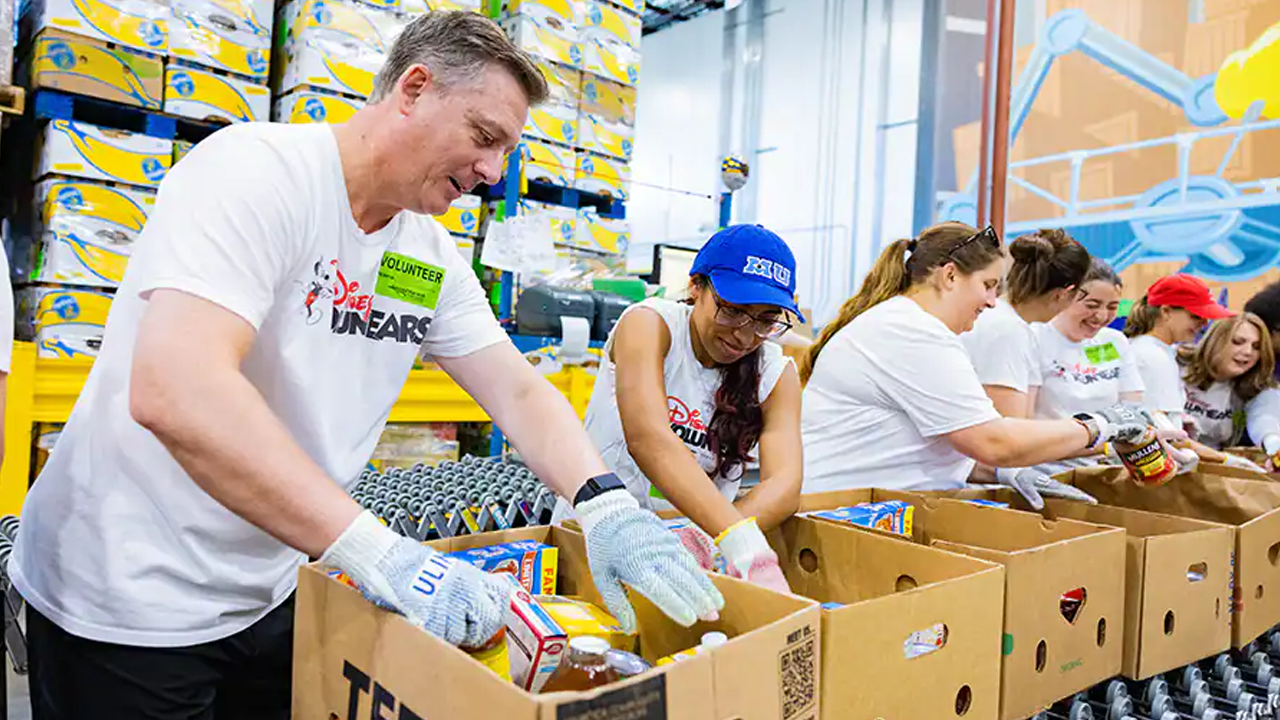 "Disney VoluntEARS always go above and beyond while giving back to the community, but Perry brought an energy that really encouraged us all to go the extra mile to assemble as many boxes of food as we could," Disney VoluntEAR Jen said. "You could clearly tell how important this organization is to Perry — he had the biggest smile on his face the entire time."
My heart is so full knowing that cast members all across Walt Disney World Resort care so much about leaving a positive impact in our community. In fact, since the start of The World's Most Magical Celebration, Disney VoluntEARS have dedicated more than 158,000 hours of their time making a difference in Central Florida and Disney has granted a total of $5.5 million to local nonprofits that support causes important to those within the community that we call home.
To my fellow Disney VoluntEARS: thank you! I'll see you real soon at one of the many Disney VoluntEAR opportunities on the horizon.