Did you know? Here at Disney, there is a team of Imagineers who bring museum-like exhibits to life across our theme parks and resorts. The Walt Disney Imagineering Collections Management team is responsible for curating exhibits like "Creating Tradition: Innovation and Change in American Indian Art" at the American Heritage Gallery at EPCOT.
In honor of Native American Heritage Month, we are spotlighting two of the Imagineers who passionately maintain this exhibit at EPCOT as they share how their work allows them to show up as allies of the Native American communities.
Senior Curator Deb Van Horn and Producer Jackie Herrera have developed a deep passion for the project since the exhibition opened in 2018. It has since become a priority for them to share Native American culture by bringing awareness to both historical and contemporary perspectives, providing a holistic view of how art and heritage have merged throughout history. By showcasing historic Native artifacts alongside contemporary American Indian works, the exhibit represents the breadth and depth of diversity in Native cultures, both past and present.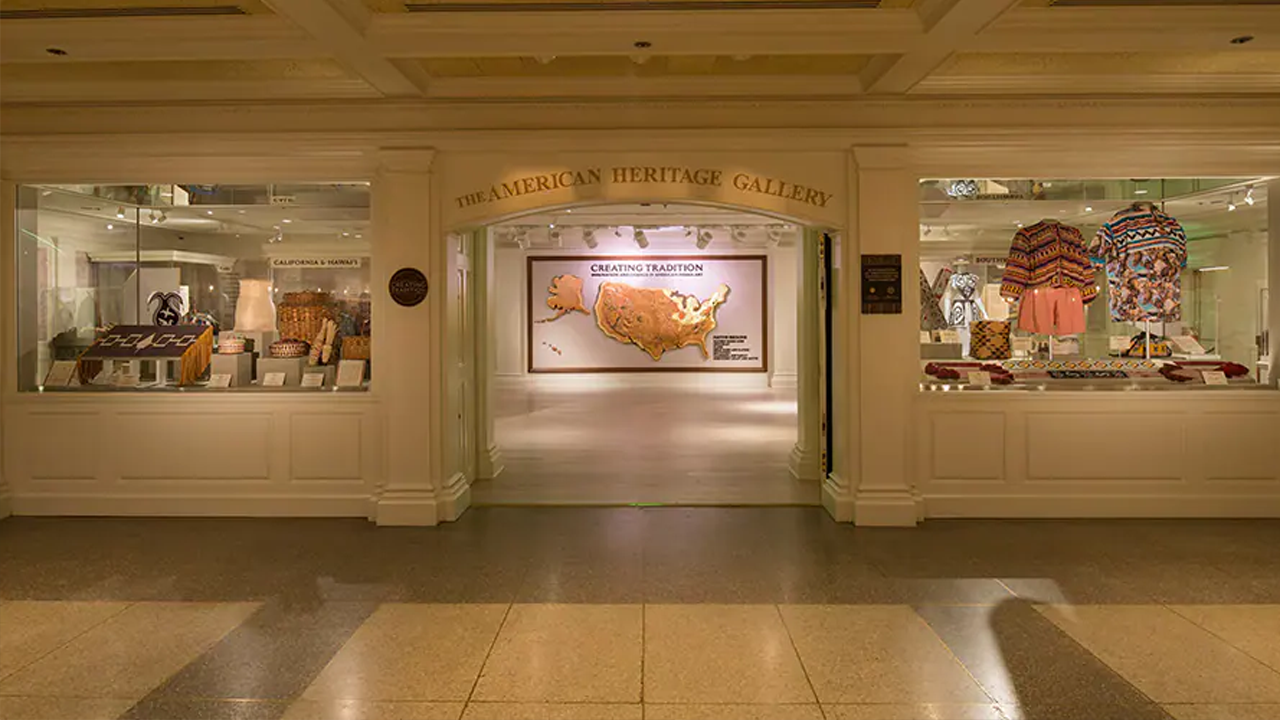 "Our goal is to feature historic pieces next to contemporary works to showcase the evolution of tradition," said Deb. "We want our exhibit to make clear that Native artworks are not only of the past. Native communities are vibrant communities and we want to share their stories and artwork with our guests."
Deb and Jackie work in collaboration with the Museum of Indian Arts and Culture (MIAC) in Santa Fe, New Mexico, and the Smithsonian National Museum of the American Indian (NMAI) in Washington, D.C. to build awareness and cultural knowledge of Native American and Indigenous cultures. They apply the learnings from these partnerships to bring new insights, inspire creativity and bring an authentic voice to the exhibit.
"We partner closely with MIAC or NMAI to find pieces for the gallery, and we also work directly with the artist and tribal organizations to ensure we are representing the cultures in a respectful and engaging way," said Deb, "allowing us to bring only the most authentic stories for our guests to enjoy."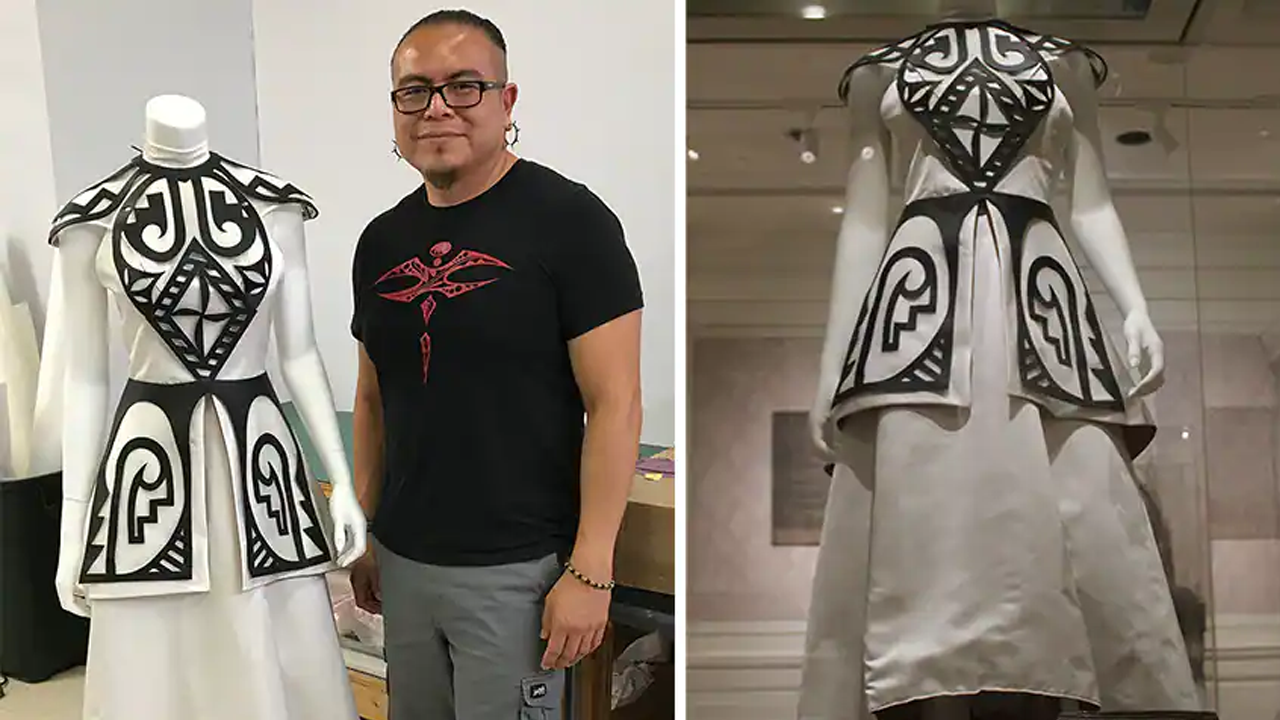 Deb and Jackie's passion for this work comes from their dedication to being allies to Native American and Indigenous communities.
"Being an ally to this community was the first step," said Jackie. "Having listened to the community and being an active advocate for them through this exhibit has helped me grow as an ally and learn how to amplify their stories effectively."
The exhibit provides a place of discovery and cultural exchange for our guests to celebrate the contributions of the diverse Native American and Alaska Native communities to U.S. history and culture.
"Walt Disney Imagineering Collections is proud to be able to bring Native and Indigenous stories to life for our guests and enable these communities to experience their stories first-hand inside the parks," said Jackie. "As the exhibit grows, we here at Walt Disney World look forward to amplifying the stories of many different nations and showcasing innovation and change in American Indian Art."