Do you know which event happened every Friday on the original "Mickey Mouse Club" TV show? Or can you finish the lyrics from this Magic Kingdom Park nighttime parade: "On this magic night, a million stars will play beside us, cast a spell of light…"? Stumped? Don't worry, I was too. Fortunately, I had a little help from some of our biggest fans – Disney cast members – to answer these questions and more at the annual Goofy's Mystery Tour!
The spirit of comradery was high at Disney's Animal Kingdom as our super sleuths answered 75 Disney trivia questions, deciphered clues and solved interactive puzzles all to set Goofy free from a crystal ball and uncover his fortune.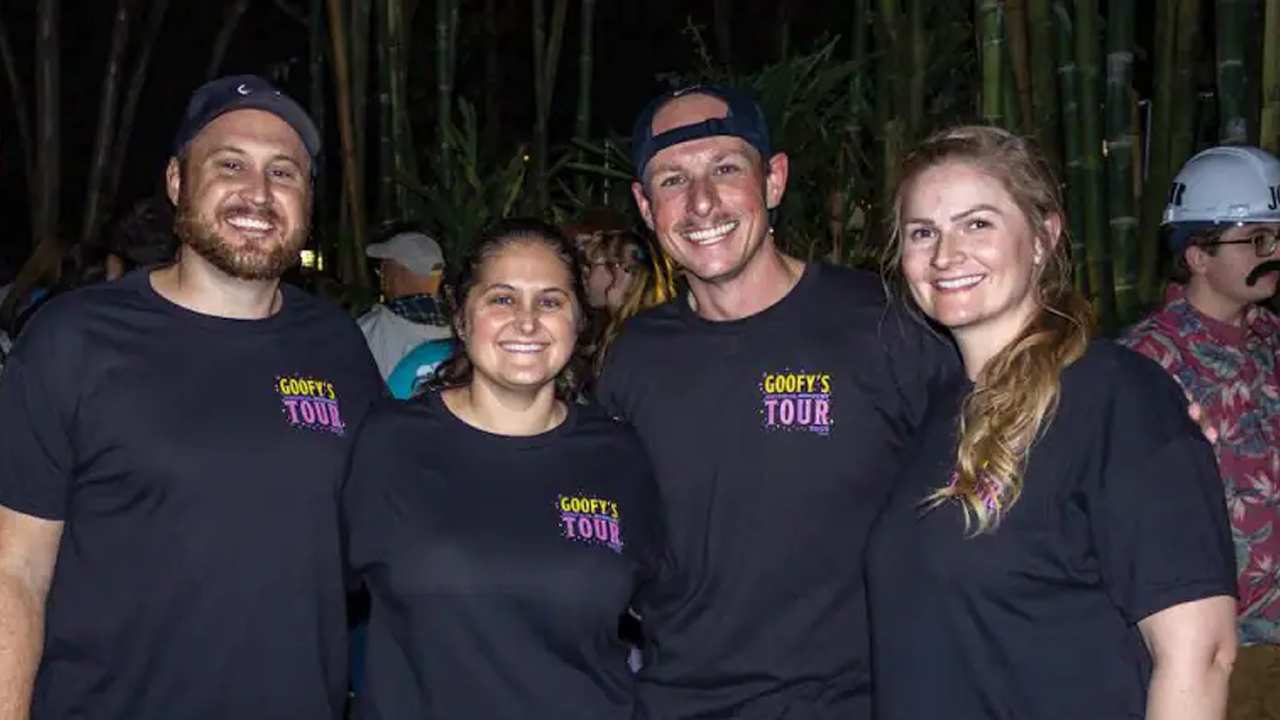 This event truly unlocks the inner child in all our cast members as they race to discover clues and solve the mystery with their friends. As fun as the event is, it's also known to many as the most challenging cast member event, with many teams studying Disney history and completing practice puzzles leading up to the night.
Cast members Dani and Jimmy, along with their teammates Steve and Kelly, have been a team for nine years now and love working together. "It's always a different theme, questions and puzzles change each year, and it keeps us on our toes," Dani said. "Above all, it reminds me that working for Disney is unlike anything else."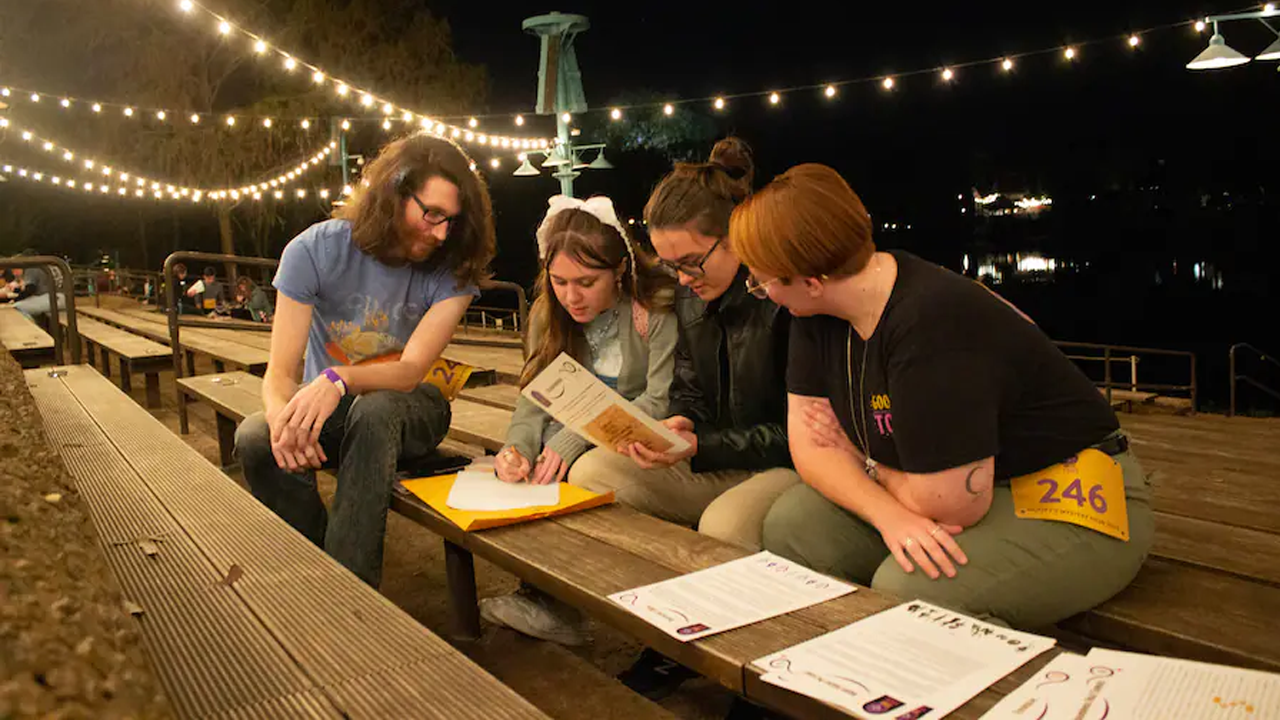 While they didn't quite achieve their goal of making the podium this year, this group of friends still had a wacky, zany and wild time at Goofy's Mystical Mystery Tour. "This is my favorite cast event of the year and getting to do it with some of my closest friends made the night even better," Jimmy shared. "The four of us have been friends since we started as interns at Disney and competing with them is something I look forward to each year."
To all the super sleuths who participated – congratulations! Your Disney knowledge and clue-solving skills made Goofy proud.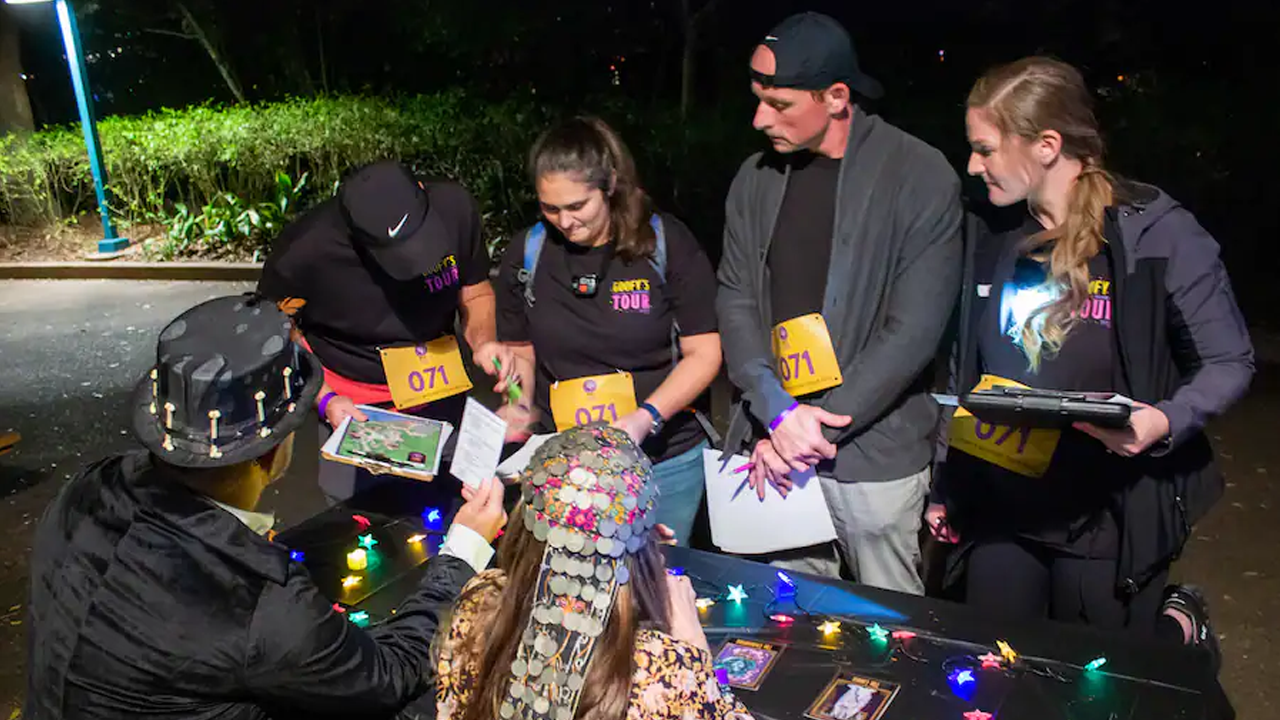 And if you're still wondering, every Friday was Talent Roundup Day on the original "Mickey Mouse Club" and the rest of the lyrics from the "SpectroMagic" nighttime parade are "…glimmering, shimmering, carousel-ling…"