Growing up in Central Florida, I visited Walt Disney World often, and it remains my happy place to this day thanks to the love and acceptance I feel from my fellow cast members across the resort. That feeling of inclusion was brought beyond our gates and into the community this weekend, as hundreds of cast members participated in the annual Come Out With Pride parade in downtown Orlando.
This event brings thousands of local LGBTQIA+ members and allies together each year to celebrate the contributions, cultures and experiences of the community while also raising money for incredible organizations making a real difference in Central Florida.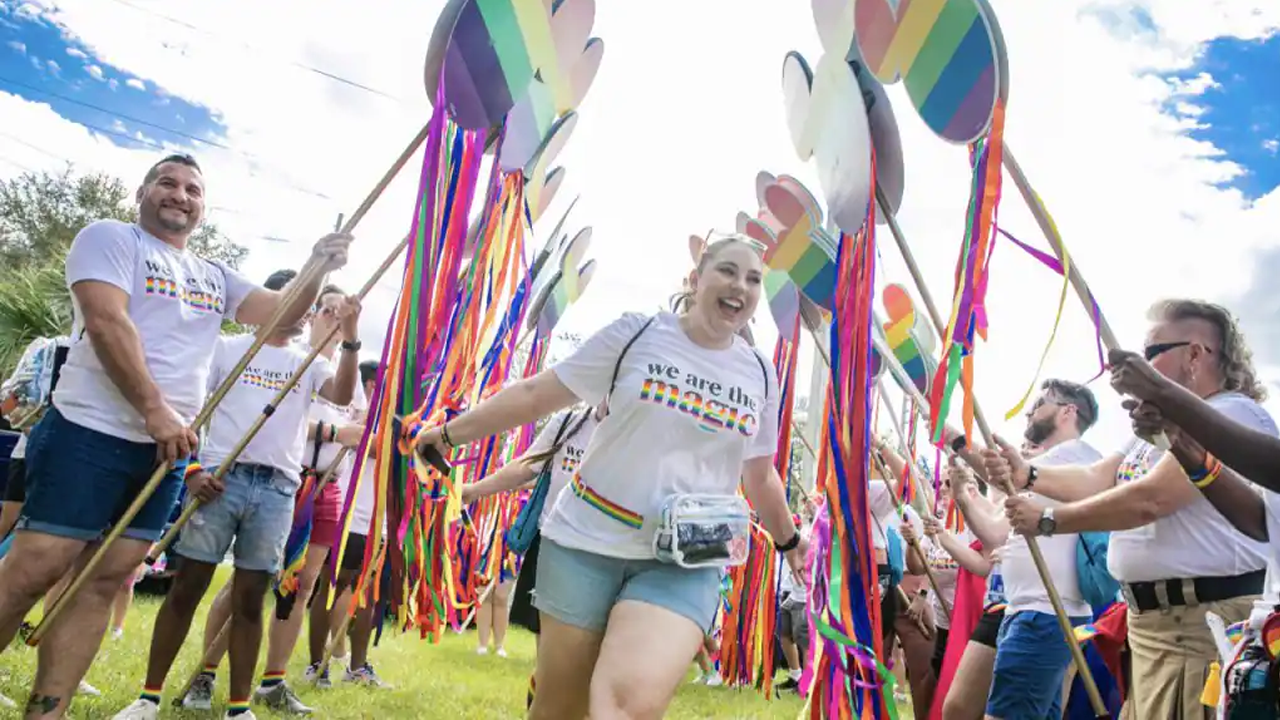 "Participating in Orlando's Come Out With Pride parade is our opportunity as cast members to come together and show Disney's commitment to the LGBTQIA+ community," said Michael Teplansky, Disney PRIDE employee resource group leader. "Disney is a place where all are welcome, and it was amazing celebrating the joining of my fellow cast members, family and allies who represent a rich diversity of backgrounds."
I was so proud walking alongside Michael and fellow cast in "The Most Colorful Parade" as we celebrated love and diversity, shared our aspirations for the future and encouraged each other to live openly and with PRIDE. The memories we made together will forever hold a special place in my heart."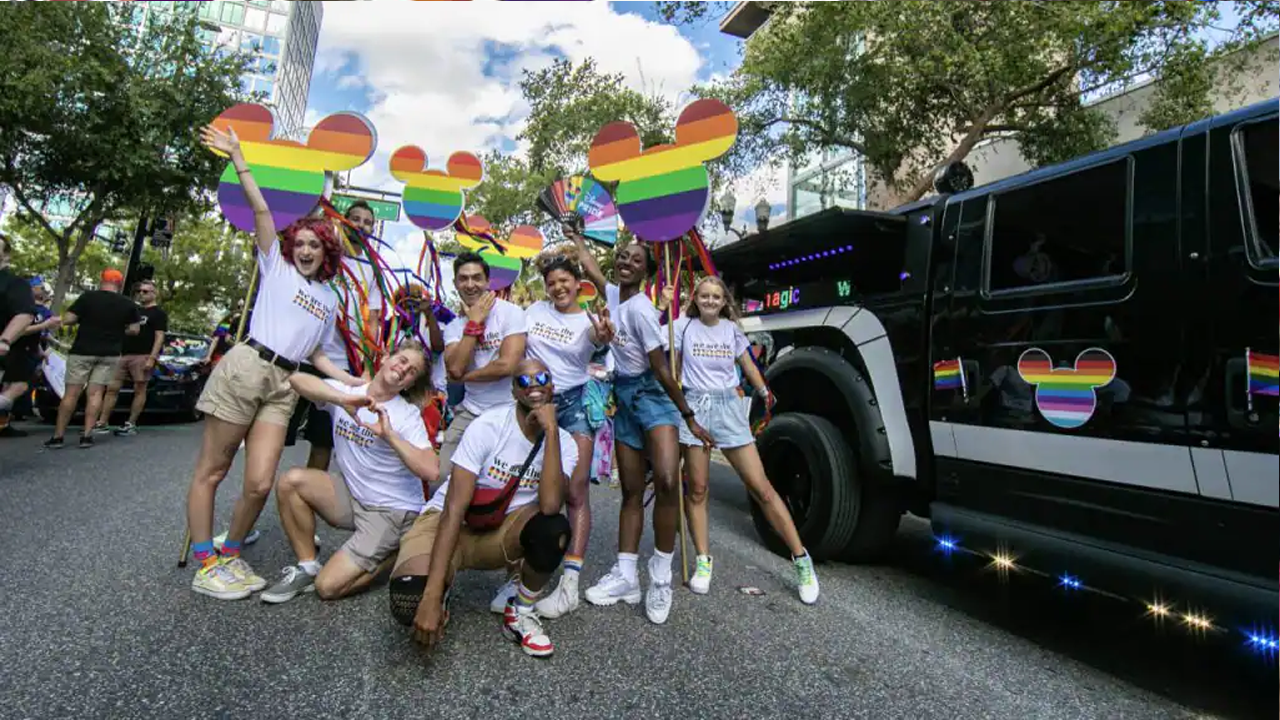 As a Walt Disney World Ambassador, I see our cast members creating magic for guests every day. This weekend, each of you created magic FOR ME and so many of our neighbors by sharing your PRIDE. Thank you for continuing to spread that love and acceptance I've felt since my first visit to everyone around you—both inside and outside our castle walls.