There are so many incredible attractions across Disney Parks, but we can't possibly celebrate National Roller Coaster Day without flying by on a Hawaiian roller coaster ride! This year, Disney Consumer Products, Games and Publishing is celebrating National Roller Coaster Day with a Hawaiian twist, featuring one of our amazing cast members who helps bring beautiful stories like "Lilo & Stitch" to life through products.
Product design manager Donna Kozatek has had a hand in creating much of your favorite Disney merchandise, including products from the Frightfully Fringe and "Lilo & Stitch" lines. "Disney storytelling has always been my inspiration and I love that I can translate those stories into tangible memories for our guests."
Donna's team works specifically with Mickey Mouse and classic film characters. They are currently designing drinkware featuring Peter Pan, Baloo, Bambi and many others. "Even though Mickey & Friends are the most popular, we love featuring characters from our classic movies. Guests have their personal favorites, and we try to showcase as many stories and characters as possible."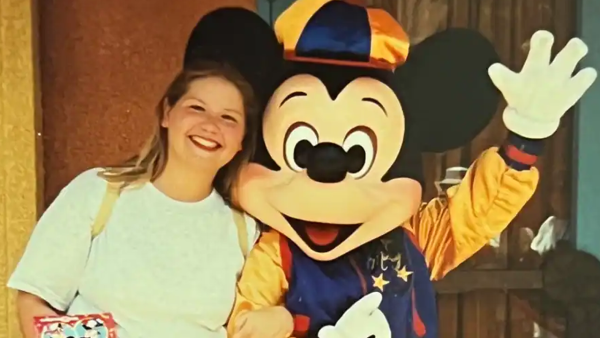 In discussing her design process, Donna explained that she always strives to tell a story with each product. "If the art has a vintage or retro vibe, I will create items that reflect that same style. I also like to mix and match designs on the items. We have so much great art, I want to showcase it all!"
Most recently, Donna and her team took on the "Lilo & Stitch" line. In garnering inspiration for the products, Donna looked to the art from the talented Disney Creative Group. "I loved the blues used for Stitch and the simplicity of the art," said Donna. "This allowed me to explore new materials and applications as in the laser etched wood items." When she's not working on your new favorite products, you might find Donna relaxing with her oversized Stitch pillow enjoying a beverage in a Stitch-inspired mug!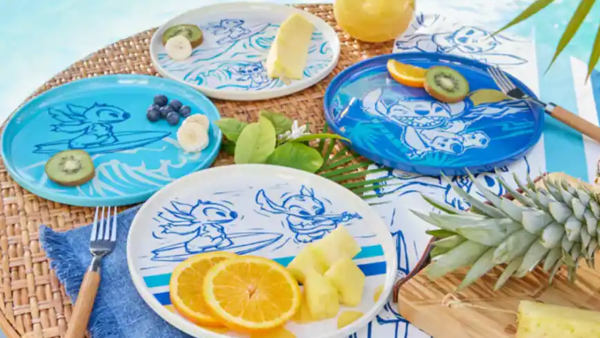 Although it was a bit out of her comfort zone, ("How do you combine Mickey with Dancing Skeletons?") Donna also had a lot of fun working on the Frightfully Fringe line. "I explored items that could be used for entertaining and that could also be used year-round. My favorite piece is the sculpted graveyard scene. It's a cone incense holder where the smoke will filter through the headstones creating a misty, spooky scene!"
Of the many lines Donna has lent her design abilities to, her favorite to work on was the Dwell Well Kitchen collection featuring Winnie the Pooh and Friends. She had the opportunity to create a style that could incorporate the colorful group of characters into any home space by using a mix of sculpted ceramics and wood. "It was fun to work with these materials and create products to use in the kitchen. My favorite is the glass 'Hunny' jar with the dipper!"
Not only has Donna been with the company for over 25 years, but she started her Disney journey with a role in costuming through the Disney College Program! She graduated college with a degree in Surface Pattern Design and immediately accepted an internship with Disney Creative Group. She was awed by the breadth of creative license she was given, and by all the possibilities for career growth. "I never thought about what goes into creating and developing a mug or photo frame. When I started, my meetings would have lengthy discussions on which characters to use on which product. I had to pinch myself thinking this is what I get to do for a living! I get to be a part of the process that creates tangible memories for our guests. A year later I had a full-time position, and I never looked back!"
As for her advice to those seeking roles in the design industry, Donna offered, "Do not be afraid to step out of your comfort zone. There are so many opportunities for designers, and you may find a path that you didn't know existed."