As the year 1965 approached and Disneyland Resort was preparing for their 10th anniversary, rumblings began to circulate of a new role in which one lucky cast member would be selected to travel the world representing The Walt Disney Company and Walt Disney himself. "Can you imagine how thrilled all of us were," Julie Reihm Casaletto exclaimed on the possibility of such a new position while sharing stories at Disney Parks Through the Years: a Disney Ambassador Perspective on The Walt Disney Archives Stage at D23 Expo last week.
Excitement was palpable for the historic moment of having three of the earliest Disney Ambassadors on stage altogether for the first time ever. First Disney Ambassador and Disney Legend Julie Reihm Casaletto, 1966 Disney Ambassador Connie Swanson Lane, and first Walt Disney World Ambassador Debby Dane Browne joined a panel of their peers to give Disney fans insight to the Disney Ambassador program and their experiences in the unique role. "I can't even begin to tell you how honored I am to be sitting between these amazing two ladies. They are my idols and I don't know why it took over half a century to meet both of them but here we are and I'm so blessed to be here," Debby playfully shared as the presentation began.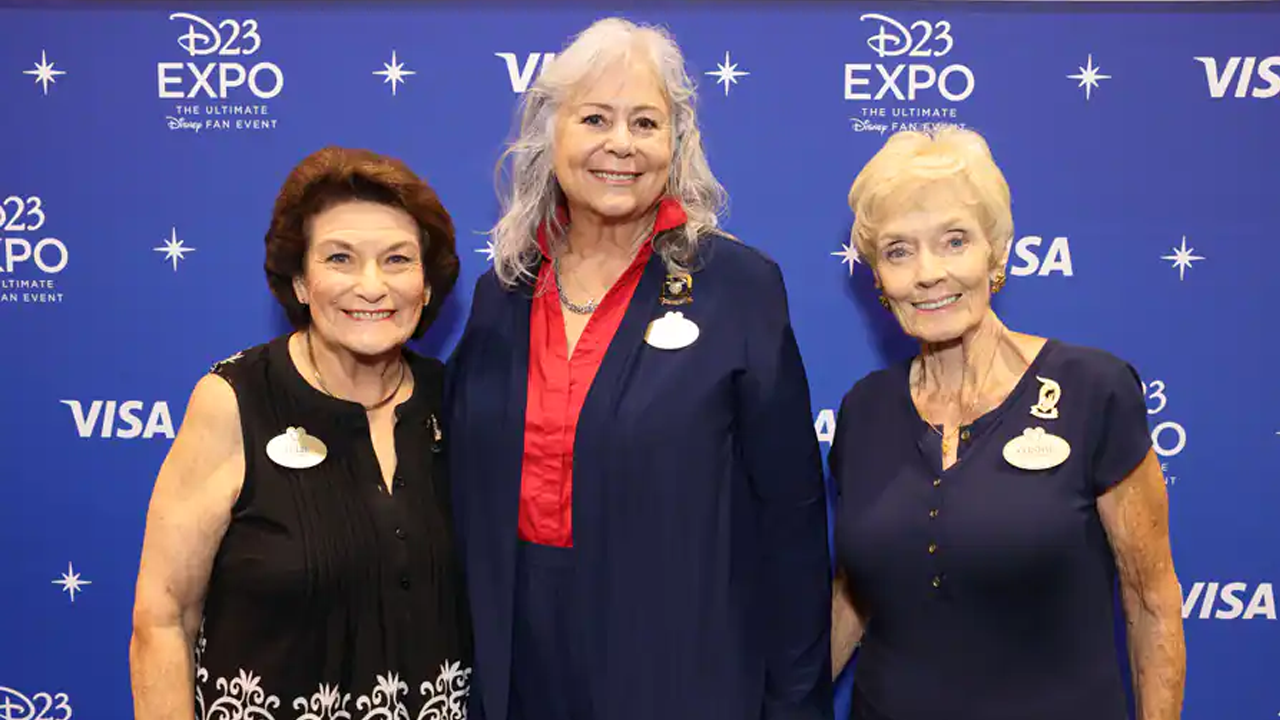 2017-2018 Disney Ambassador Mikey Trujillo of the Disneyland Resort hosted the conversation which started with never before heard stories of Walt Disney. Julie recounted a fond memory while training for the newly created position in 1964.
"At this point I want you to consider this is yours," Julie recalls Walt sharing one day in his office after a tour of the Disney Studios.
"I don't think you really mean that."
"No, I said what I meant," Walt emphasized. "This is yours. Go through any door you want to; talk to any person you want to about what they're doing and what they're making. For all of us. You can do that."
Julie shared her shock then and is still surprised even to this day. The all-access, open-door policy is something that has continued through the years with the program. Mikey shared the same advice was given to him when he was selected in 2017; to share with cast members the opened doors and information he unlocked.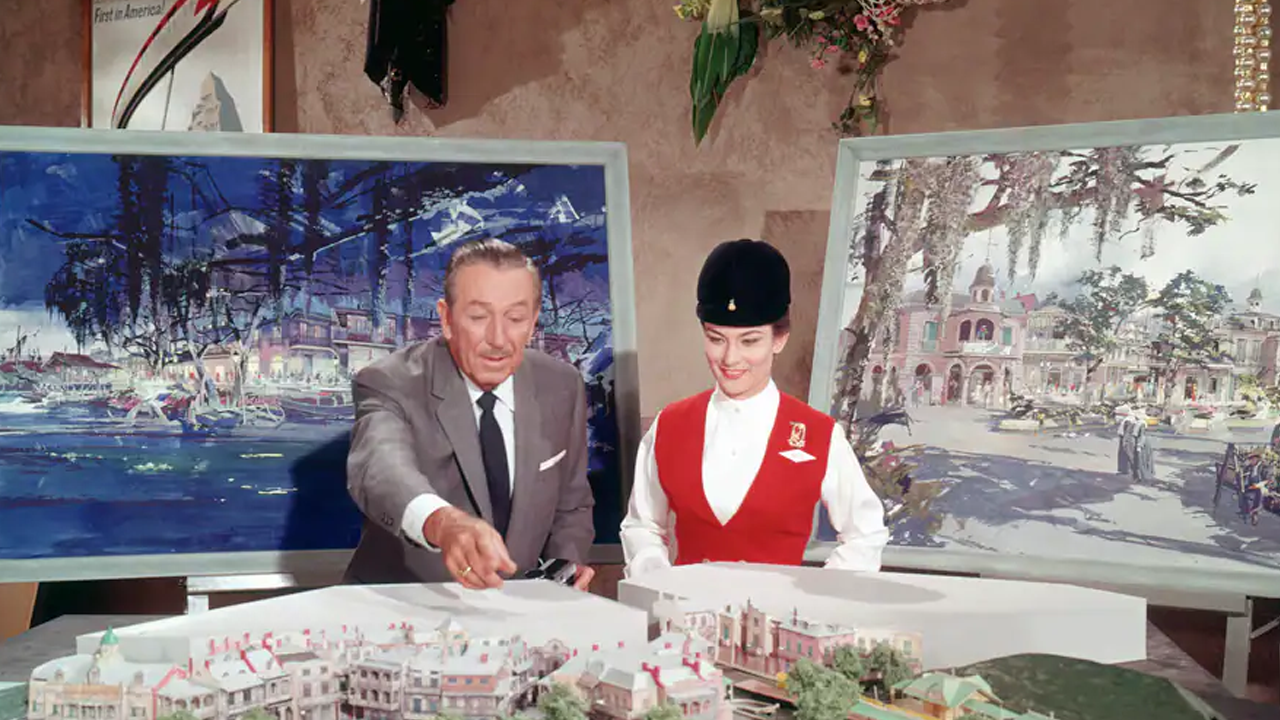 One of the most profound moments of the afternoon was Julie recalling a touching moment with Walt Disney's daughter Diane. "We're so happy you're doing what you're doing for our dad…he now comes home in time for dinner." The simple thank you moment reveals how the Disney Ambassador program had an effect beyond the scope of the role, into Walt's personal life. A theme we still see present today with cast and Disney fans alike affected by those serving in the role.
After Julie's year had come to end, the program would continue with Connie Swanson Lane selected to the Disney Ambassador role. Like Julie, Connie would also have the unique opportunity to work with Walt and have his guidance, advice and mentorship. "Keep your elbows out of the mashed potatoes," Walt playfully shared one day of training. "What Walt meant by that was to be aware of your surroundings," Connie continued. "Be aware of the opportunities and have your radar up and know how you can best handle the situation."
Connie paved the way for what the Disney Ambassador program would be today, continuing the legacy of Walt Disney. While each Disney Ambassador journey was unique there were similarities among panelists. With resort expansions to both Orlando and Paris, preview centers played an important role for Debby Dane Browne and Claire Jenkins, 1999 Disney Ambassador for Disneyland Paris. Debby was one of 14 young ladies selected out of more than 500 applicants to work at the Walt Disney World preview center before going on to be the first Disney Ambassador of the Florida resort. While Claire did not work at the Euro Disneyland preview center, her visit as a young girl was instrumental in her pursuit of a career with Disney.
"What struck me the most were the cast members, Claire shared on her preview center visit. "They were smiling and all very kind and welcoming. I had never seen this before. Nametags with the first names and flags for as many languages they could speak…I wanted to be a part of this. I wanted to speak as many languages as them."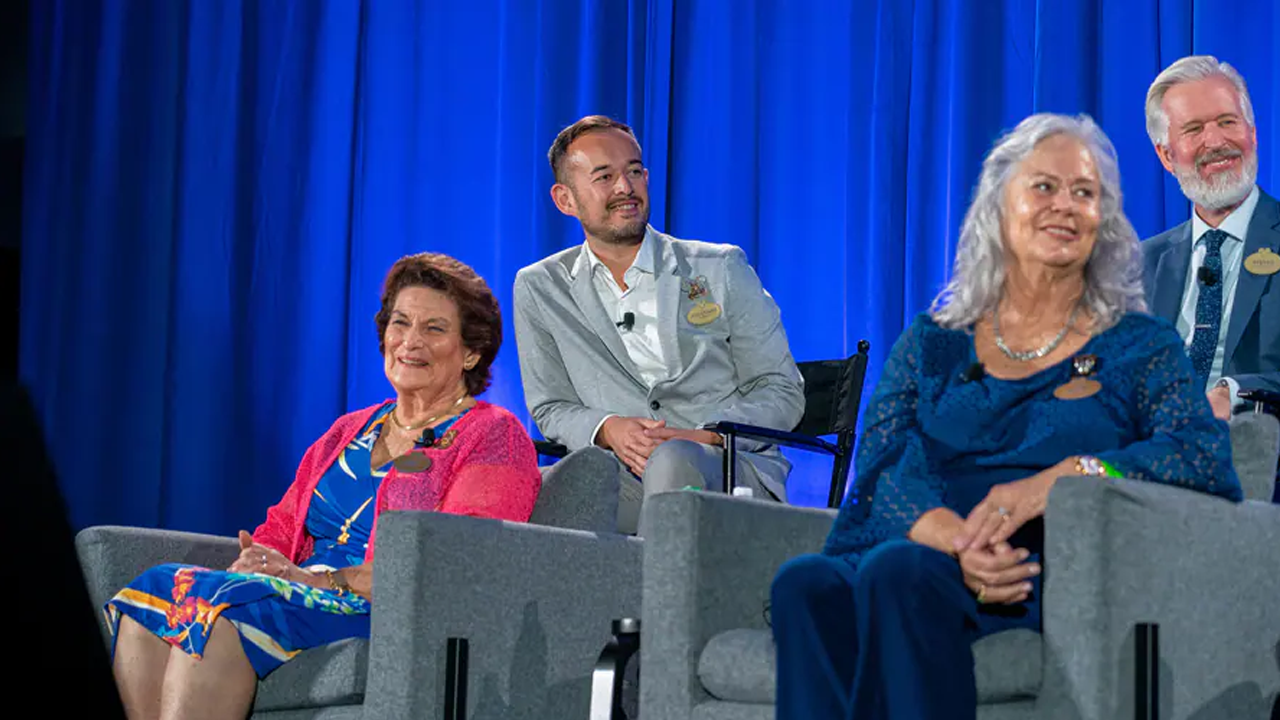 Over the course of the afternoon, the parallels of the program over the years to today were vividly apparent. Local community engagement, volunteerism and the highlighting of cast members and their roles are all as relevant today as they have been over the past 57 years. But while much of the activities of the program have remained consistent there have been some big changes.
Following the events of September 11, 2001, the program found another calling. With travel grounded and uncertainty in the world Steven Miller, 2001-2002 Disney Ambassador of Walt Disney World, shared of the needed shifted focus on cast with the Disney Ambassador program. "It really allowed us to build deeper relationships with the cast." Steven and his Disney Ambassador peers were asked to extend their term by a year, marking the first time a Disney Ambassador team was extended, making more time for the newly coined "thank you visits" to help boost cast morale through a difficult season.
In the 2000s Jonathan Rabeute, 2013-2014 Disney Ambassador, and Giona Prevete, 2019-2021 Disney Ambassador of Disneyland Paris, shared how technology has helped the program accomplish its same objectives in new ways. "We all know our Disney fans want to know the people who create the magic every day. So the Facebook page was a real asset to use to shine the light on the cast members," Jonathan shared of the new communication channel launched in 2013. Under Giona, the expansion of social media continued with the addition of Instagram which proved a valuable tool to connect with cast members during the park closures of 2020 with the objective to serve cast members. "We, as Ambassadors serve as disco balls," Jonathan emphasized. "We have to find the best way to reflect the light on 15 thousand cast members at Disneyland Paris and all around the world.
"Following the panel presentation, the 2022 global Disney Ambassador team took the stage to share more on the program today and to recognize Rhonda Wood as the Environmentally Champion of the Year for her work in rethinking what is possible with our Disney parks trees. To conclude the event, Mikey once again took to the stage to offer a thank you to all Disney Ambassadors who have blazed the trail and to thank those who are "the backbone and those who mentor and guide us, our Disney Ambassador leaders."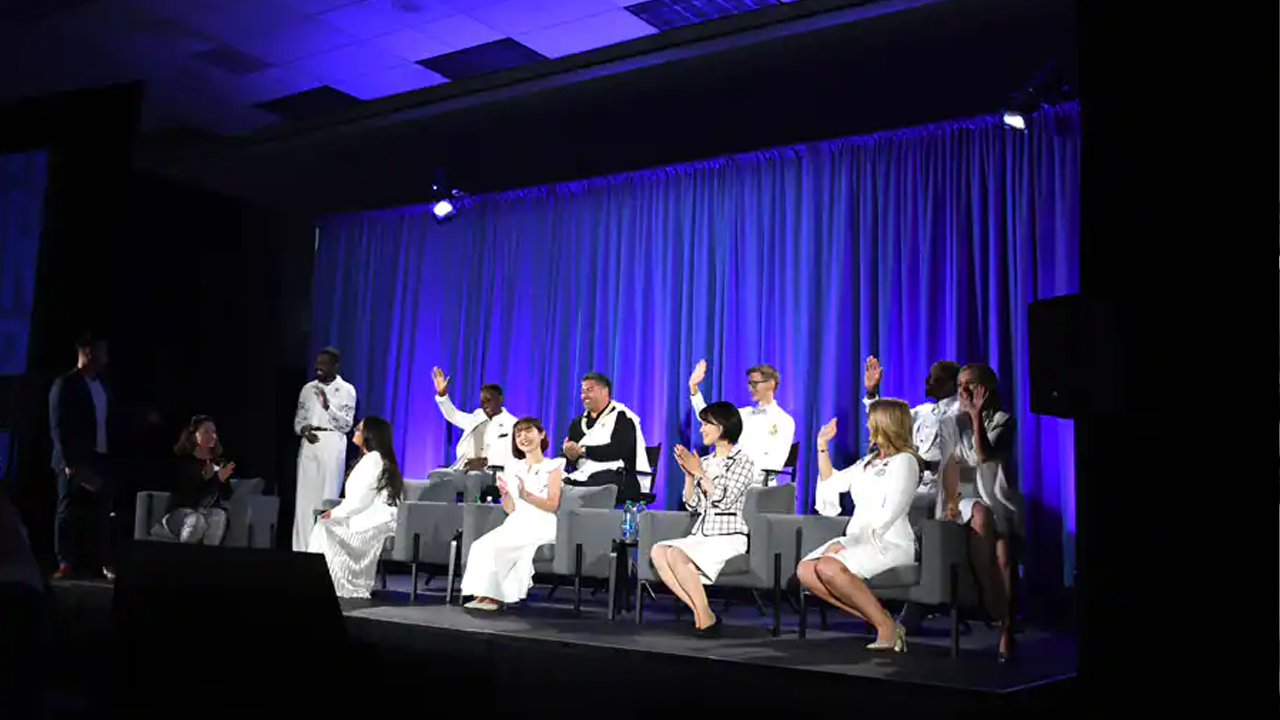 But as the applause ended the real magic was only beginning as Disney fans and cast waited for their chance to say hello to the Disney Ambassadors present. Disney fan Julie Reames, dressed in a faithful tour guide costume recreation, had the opportunity to meet Julie, a true dream come true. "Growing up with a fascination towards Disney history, I would watch footage of Julie Reihm and Walt Disney in the 'Disneyland 10th Anniversary' special as if I was there with them. Meeting Julie, in-person, in my 1965 tour guide costume and talking with her was an unforgettable moment of pure magic."
Among those in the audience were other Disney Ambassadors who attended the event supporting their peers highlighting something Steven had shared earlier on the Disney Ambassador program and those that serve in the role, "This is a family."
For more #DisneyCastLife stories, check the Cast Life Blog every day and follow the Disney Ambassador teams on Instagram.
@DisneylandAmbassador | @WDW.Ambassador | @DLPAmbassador | @HKDLAmbassador | @AulaniAmbassador