Disneyland Resort cast member Marisa Marino makes magic as an "archaeologist" at the Indiana Jones Adventure. But last month, Marisa joined many others in showing support for Children's Health Orange County (CHOC) as part of an annual fundraiser that has special meaning to her.
At 13 years old, Marisa and her dad were visiting Disneyland Resort when she began to feel symptoms often associated with a heart attack. She was rushed to CHOC and later diagnosed with a rare form of atrial tachycardia, a condition that caused her heart rate to exceed 200 beats per minute.
Marisa spent most of her teen years in and out of the hospital, undergoing multiple heart surgeries. In August, she celebrated nine years since her last surgery, and for Marisa, there was no better place to celebrate than at the Disneyland Resort.
CHOC Adventure in the Park, held this year at Disney California Adventure park, started as the CHOC Walk 30 years ago and has raised nearly $40 million for the organization. Marisa's friends and family went above and beyond helping her reach the $200 fundraising requirement to participate, donating more than $1,200 in her honor.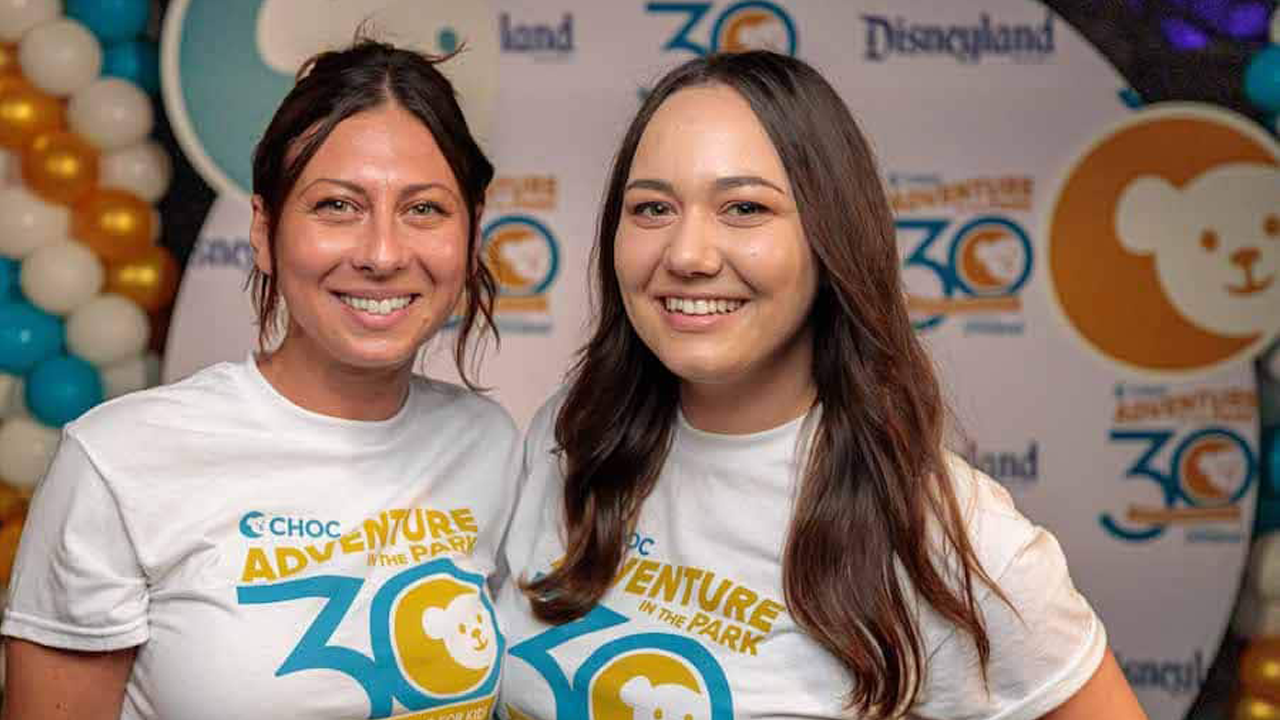 Through tear-filled eyes, Marisa recalled the moment she realized the support she had from those around her. "I woke up one day and [saw] a cast member … donated some money. I just saw her the next day and broke down in tears because that meant she believed in me, my story and the impact that CHOC and Disney can have on other people," Marisa said. "Even one of my leads here donated, so that said to me: we believe in you, we believe in your passion and we want to support you."
Marisa expressed gratitude for the opportunity to give back to a place that means so much to her, recalling how seeing Mickey Mouse in the hall at CHOC gave her a true childlike feeling in less-than-ideal circumstances. "CHOC and Disney are really good at making you feel like a kid," Marisa said.
Looking back at her journey, Marisa said Disney's philanthropic efforts and connection to CHOC inspired her to become a cast member. "I get that opportunity to make people smile, and it's those moments that really keep people going."
While many participants look forward to the event's fun-filled exclusive opportunities, Marisa most enjoyed meeting other families and hearing about what they have conquered despite the battles they faced along the way. "One of my life mottoes is everyone has a story, so be kind to everyone," Marisa said.
Marisa spent the evening with her sister, who played a vital role in her story by always being by her side, helping nurse her back to health. The selfless, compassionate love for her sister continued all the way through adulthood and inspired Marisa's sister to become a nurse practitioner.
"Be proud of wearing that nametag because Disney means a lot to a lot of different people," Marisa said. "It's a name known around the world and for me, Disney is home, it's my safe place and it's a company that supported my journey as a heart patient."