Walt Disney World Ambassador Team
Disney Ambassadors have had the privilege of donning the iconic gold pin each day and representing the magic of Disney that has symbolized hope for people near and far for decades.
Walt Disney World Ambassadors serve a two-year term as "Emissaries of Goodwill" and official spokespersons of our resort. They also represent more than 75,000 Cast Members and play a key role in bringing the magic of Disney out into our Florida community, offering them a special relationship with the Resort.
As Walt Disney World Resort honors its own milestone anniversary, the 2022-2023 Walt Disney World Ambassador team is bringing together our Cast Members, guests and community with joy and hope.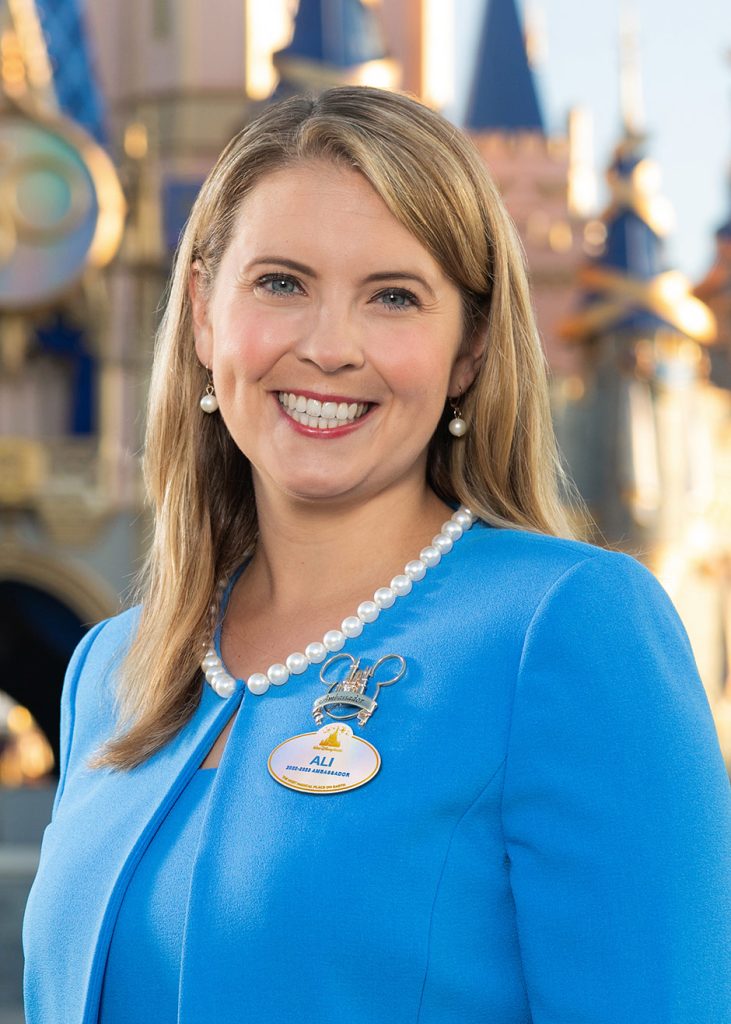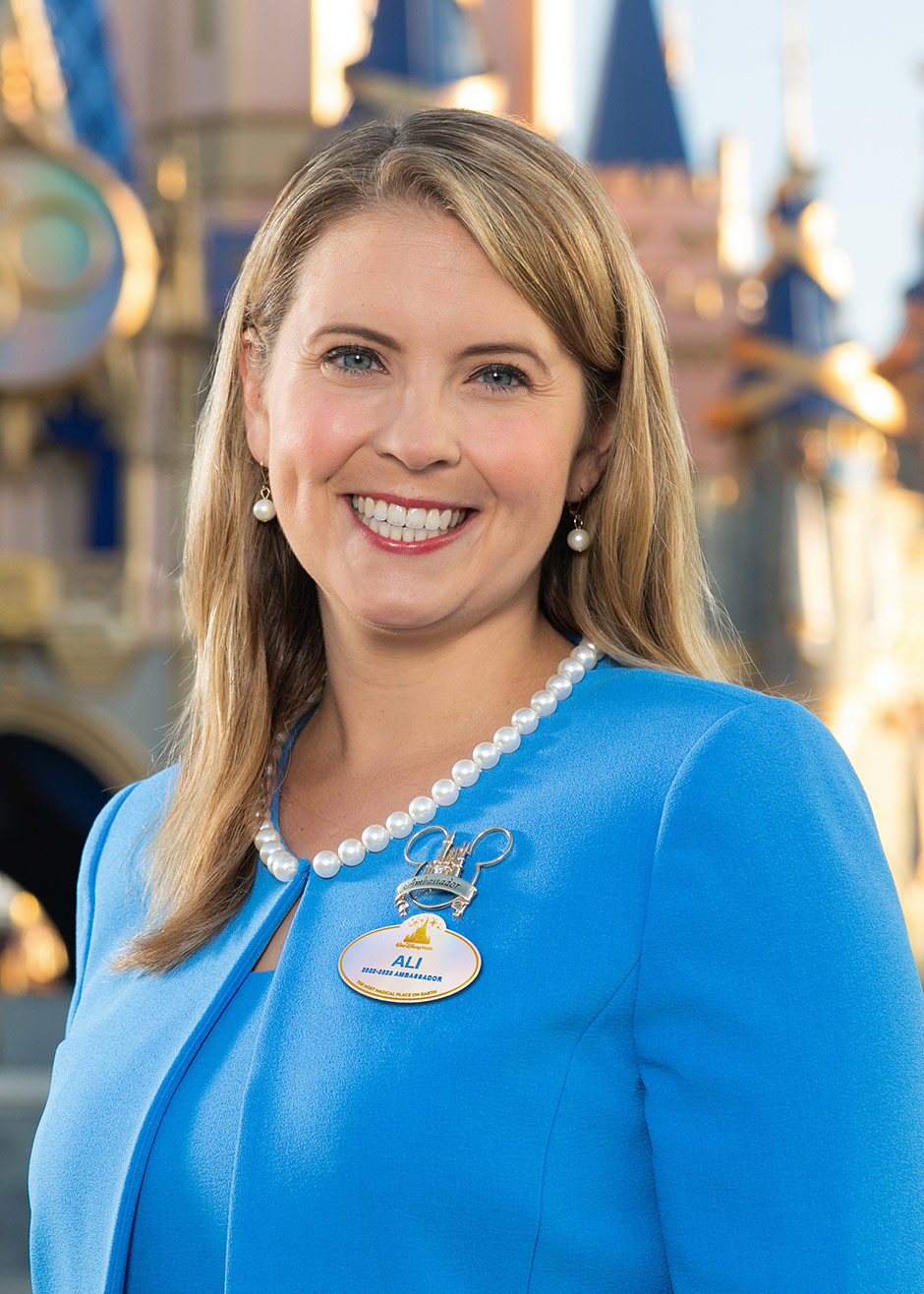 Growing up in the Midwest, Ali looked forward to her family's annual Walt Disney World Resort vacation, where she fell in love with the world of live entertainment found at Disney's four theme parks. Upon graduation from Louisiana State University in 2012 with a Bachelor of Arts in Mass Communication and a minor in Dance, Ali began her Disney career as a Character Performer on the Disney College Program.
Continuing her full-time career in Entertainment at Walt Disney World, she performed in the Main Street Electrical Parade, and with the opening casts of Disney Festival of Fantasy Parade, Frozen Summer Fun, and For the First Time in Forever: A Frozen Sing-Along Celebration. Ali also discovered her love of facilitation and training while serving as an Operations Training Facilitator and a member of the 2016 Traditions team.
She then transitioned to a Guest Communications Associate role, where she corresponded with Guests and created content for an official Disney account on Twitter. From tracking Cast Member Compliments to assisting Guests virtually to promoting happenings at Disney's Hollywood Studios, Ali shared Cast Member's stories in new and creative ways.
Ali returned to Entertainment in 2018, where she took on roles as a Performance Specialist for all four theme parks, a Communications Manager for Disney Live Entertainment, and a Project Manager who facilitated Cast recognition and assisted in planning an Earth Day Celebration.
Most recently, Ali lead Cast Members as an Entertainment Guest Experience Manager at Disney's Animal Kingdom Theme Park.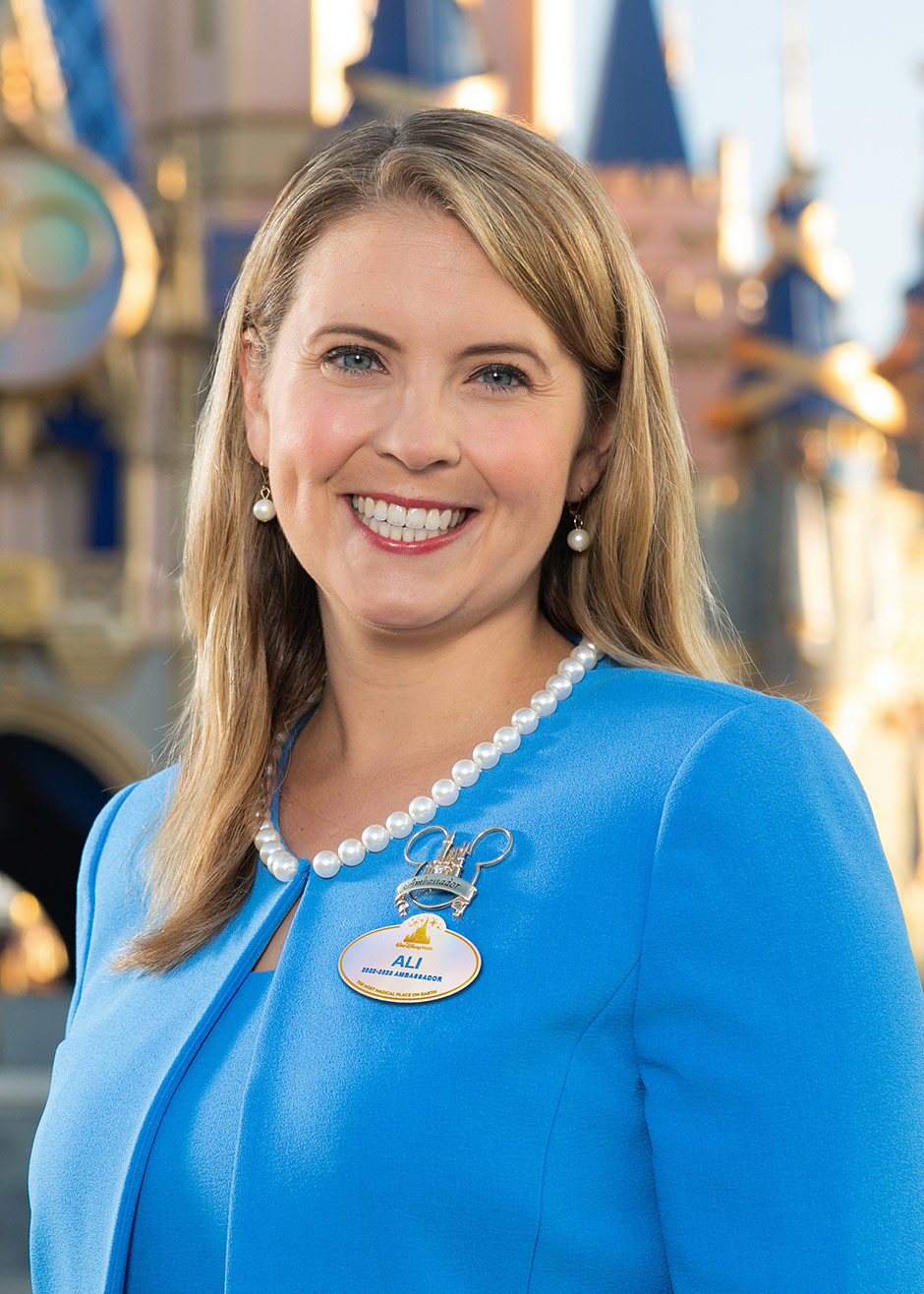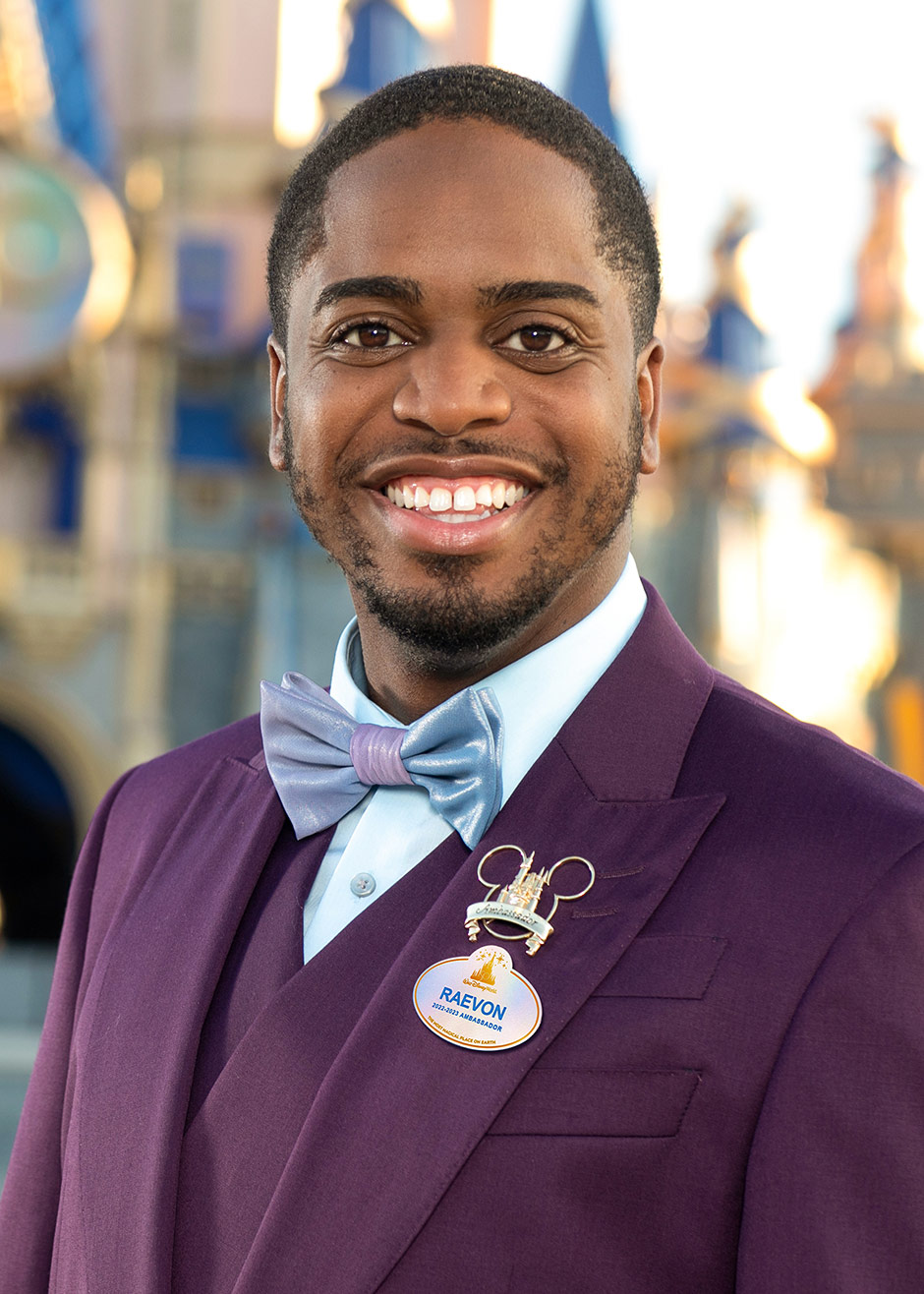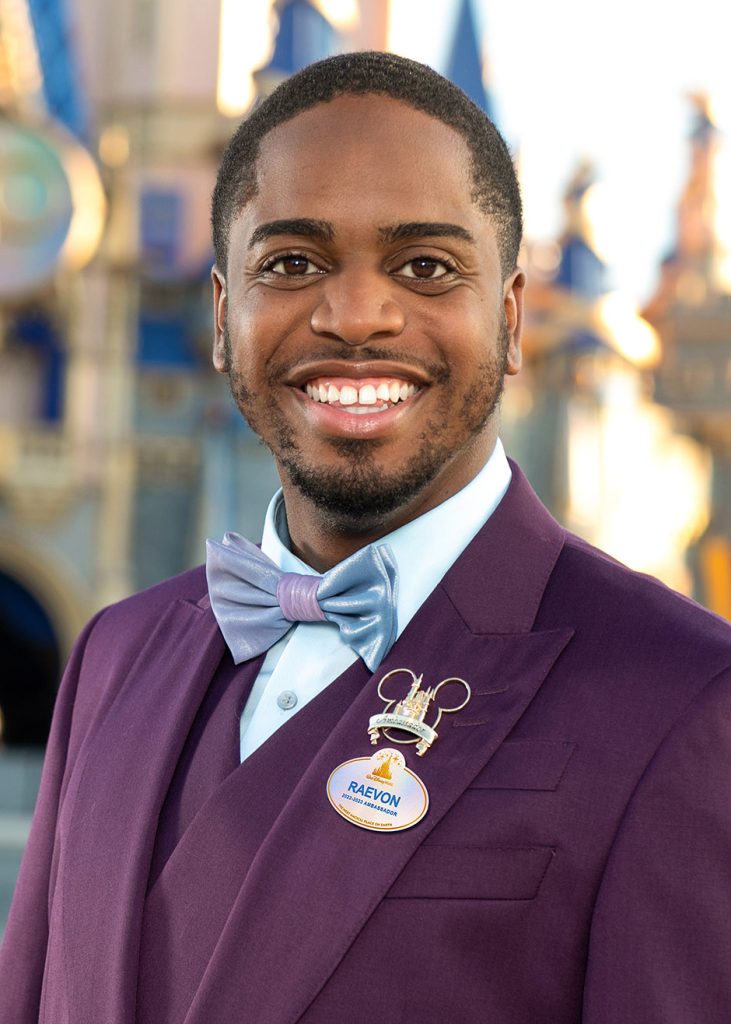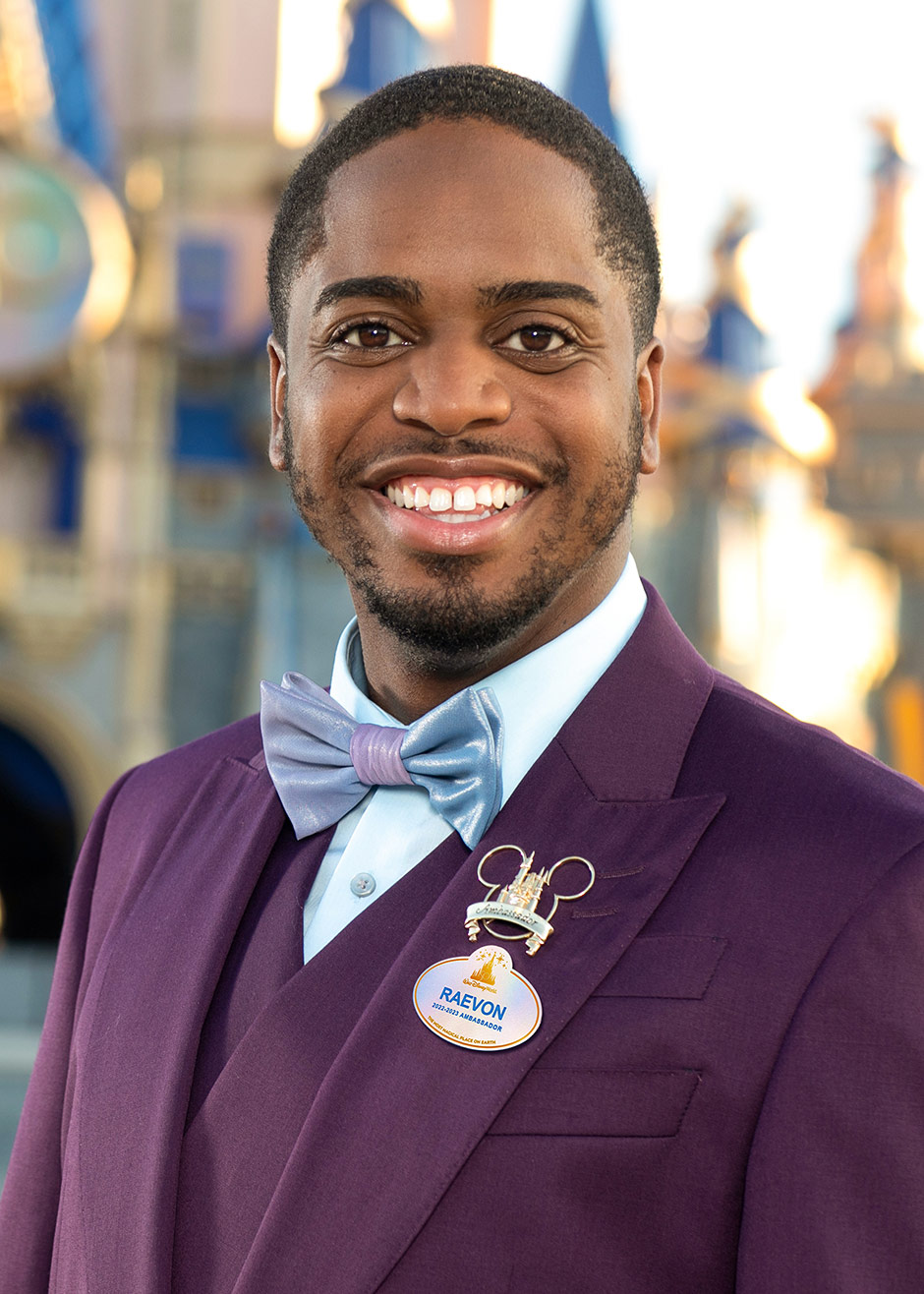 Born and raised in Winter Park, Florida, Raevon often visited Walt Disney World Resort as a child. While watching the dazzling Spectromagic parade glide down Main Street, U.S.A., he dreamed of making magic for Guests as an entertainment performer. Raevon's parents both worked at Magic Kingdom Park – his mother was a merchandise hostess at The Emporium on Main Street, U.S.A., while his father made magic at Cosmic Ray's Starlight Café in Tomorrowland.
As a young student, Raevon was a three-time recipient of the Disney Dreamer & Doer Award, which he earned through essay writing and volunteering in the Florida community. He also received the Disney Shining Star award in eighth grade, which was presented by 2009-2010 Walt Disney World Ambassador, Clay Shoemaker, and Mickey Mouse.
At an audition in 2014 while in between college classes, Raevon was offered an Entertainment performer role and soon appeared in several parades and shows, including Disney Festival of Fantasy Parade, Mickey's Royal Friendship Faire, Mickey's Boo-to-You Halloween Parade and Mickey's Once Upon a Christmastime Parade. He received the Disney Heroes Award in 2017 for saving the life of a child during one of his parade performances.
In fall 2017, he was selected as one of the first Black performers at Shanghai Disney Resort in China for their Halloween celebration.
After time abroad, Raevon returned to Walt Disney World Resort and enrolled in the Disney Aspire Program, where he is currently finishing his degree in Hospitality and Event Management through Bellevue University.
In 2018, he joined Guest Relations and enhanced the Guest experience as one of the founding members of the Guest Experience Team at Magic Kingdom Park. Raevon also spent time with Disney Signature Services & Special Activities as a VIP Tour Guide, where he had the opportunity to curate and lead unique tour experiences for Guests.
When asked about his experience as a Cast Member, Raevon shared, "Working at Walt Disney World has helped me connect with Cast Members and Guests in meaningful, memorable, and magical ways. Every day, thousands of people visit from every corner of the world. One of the greatest gifts I have been given is the opportunity to play even a small role in memories that will last a lifetime."
Follow the Team on Instagram