At Walt Disney World Resort, our Cast Members have always been the heart of our magic.
Throughout the 50th Anniversary celebration, they are continuing to bring magic to life across Walt Disney World Resort and throughout our communities, creating unforgettable memories that will last a lifetime.
Disney Cast Members, Crew Members, Imagineers and employees represent a special community of people dedicated to bringing happiness and joy to the world. To learn more about our Cast Members and the magic they make every day, please visit Disney Cast Life, part of the Disney Parks Blog.
The Heart of Walt Disney World
Walt Disney World Ambassador Team
For the past 57 years, Disney Ambassadors have had the privilege of donning the iconic gold pin each day and representing the magic of Disney that has symbolized hope for people near and far for decades.
Our Cast in the Community
Volunteerism is a central and enduring part of our company's culture and the cornerstone of our community engagement efforts. By donating their time and talents, Disney VoluntEARS provide comfort, happiness, and inspiration to kids and families around the world.
Our employees and Cast Members contribute thousands of hours of service each year, providing their unique professional skills and positively impacting the communities where they live and work.
Through the Disney VoluntEARS Grants program, Cast Members and employees can turn their hours of volunteer service into a financial contribution to a charity of their choice.
For our Disney VoluntEARS who go to "infinity and beyond" in their communities we have launched the 50 for 50 Disney VoluntEARS Challenge. This cast-exclusive challenge will award Central Florida cast members who volunteer 50 hours and attend 50 VoluntEARS events before the end of the celebration with specially themed EARidescent commemorative items.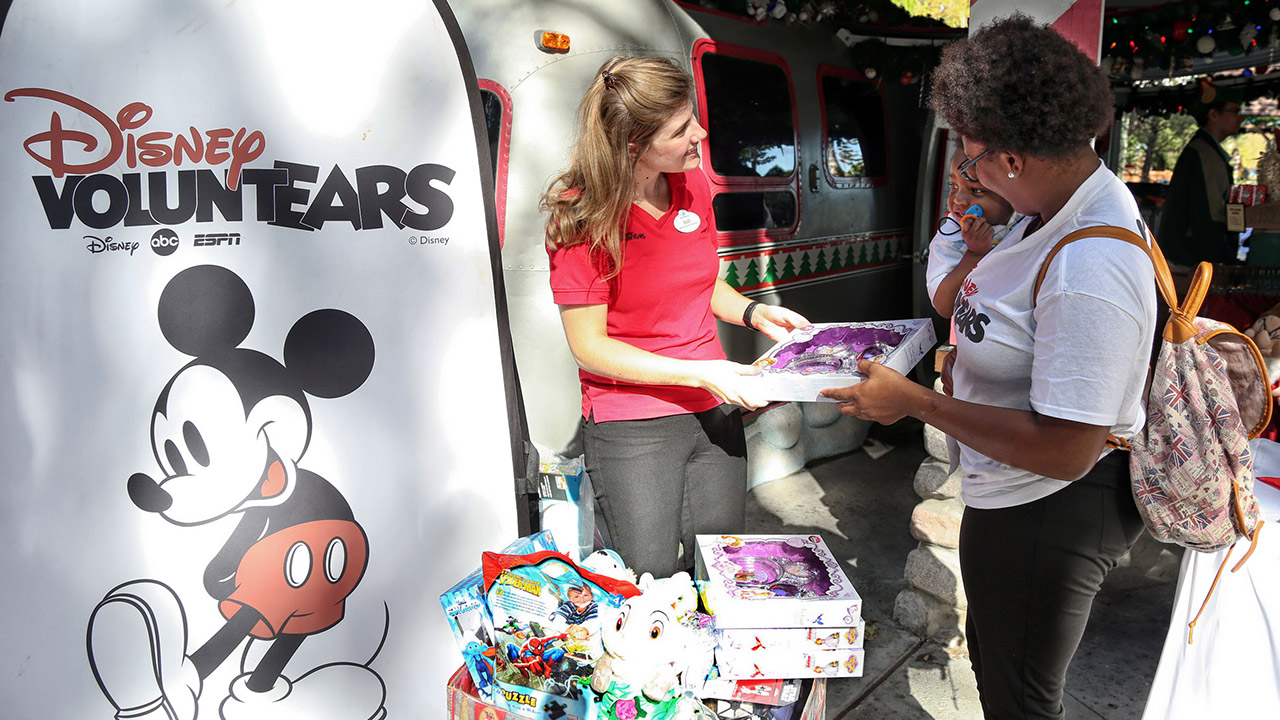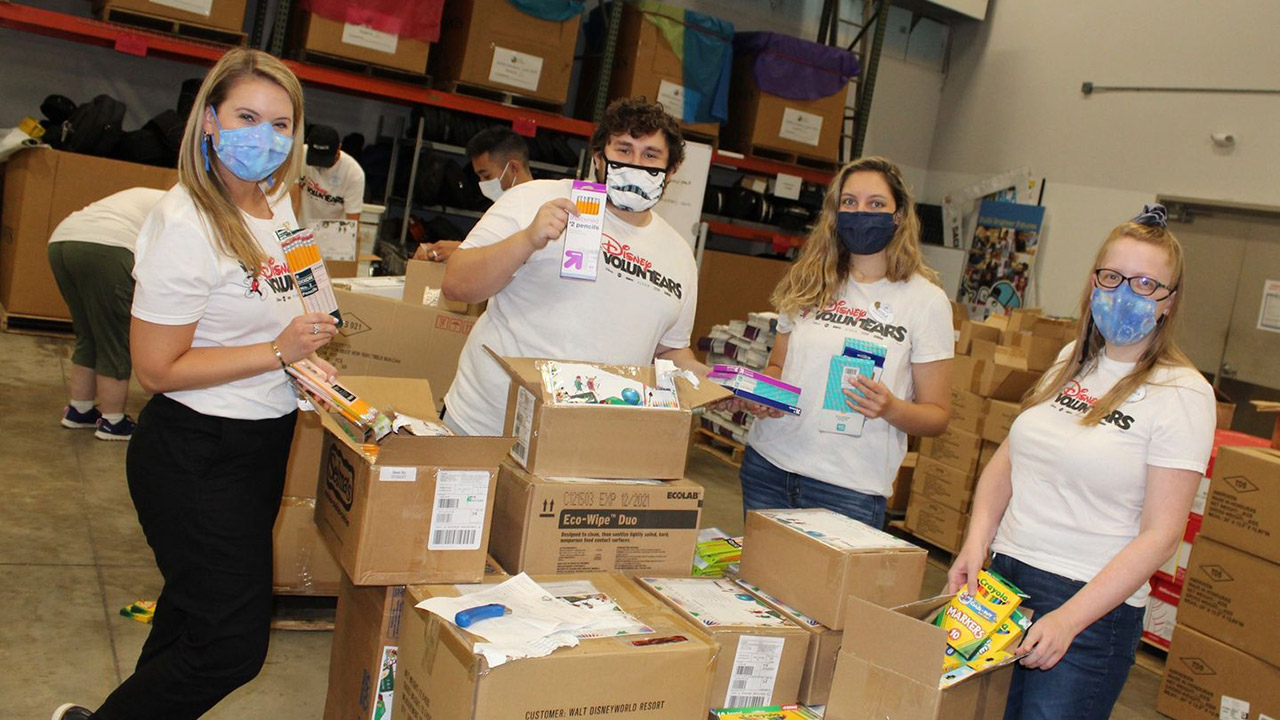 A groundbreaking education investment program is available to all eligible US-based regular full-time and regular part-time hourly Disney Cast Members and employees at Walt Disney World Resort. With Disney Aspire, 100 percent of Cast Members' tuition will be paid by the company up front.
To make learning accessible and easy, a variety of online educational courses is offered across a network of schools—including multiple education and degree options, vocational training, high school equivalency and more.