In Hawai'i, 'ohana means family and the Aulani 'ohana is made up of incredible cast members across the resort. They work to uplift each other and our guests every single day.
Last week, Aulani, A Disney Resort & Spa hosted its largest wish-granting event ever, where 20 Make-A-Wish kids and their families were invited to visit the resort for a week filled with Hawaiian and Halloween adventures. Events on the itinerary included a Lū'au, Halloween Dance Party, character meet and greets and more.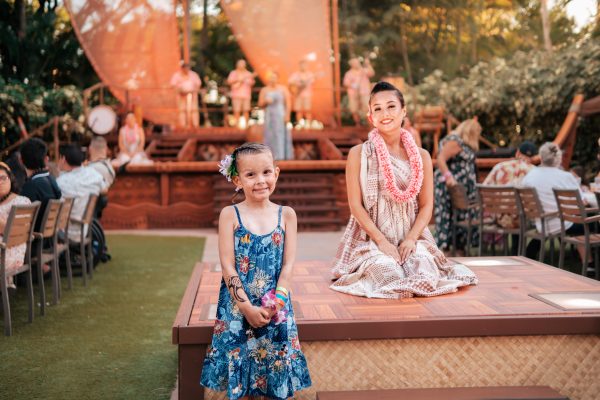 It's no exaggeration to say that all 1,700 cast members in the Aulani 'ohana had a hand in bringing this first-of-its-kind wish event to life. From planning the trip to ensuring a practically a perfect stay filled with authentically-Aulani experiences, our cast members create magic that makes every wish kid feel like a VIP. Keep reading to meet some of the cast members behind the magic!
Planning a
"
Practically Perfect
"
Make-A-Wish
Trip
:
Mika
,
Arle
ne
& Tim
From the very moment a wish to visit Aulani is made, our Guest Services team works with Make-A-Wish Hawaii to plan the perfect trip – including scheduling dates and booking medical travel accommodations.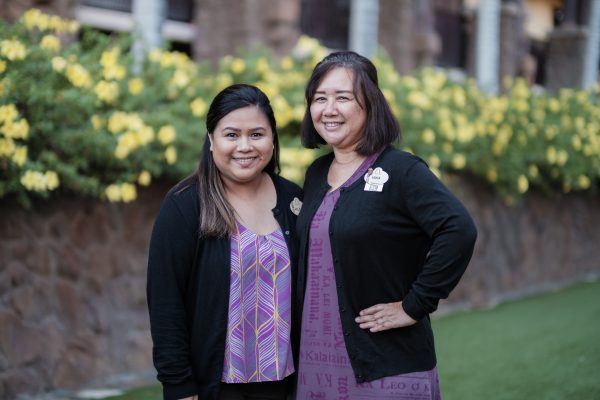 "I often ask the kids: why did you choose to visit Aulani on your Make-A-Wish trip?" shared Arlene Aquiat, an Aulani Guest Services Coordinator.
Their answers? "The pool, the beach, snorkeling and Mickey Mouse!"
"We become friends with the Make-A-Wish families and those relationships last long after their stay. We even receive Christmas cards," said Mika Kamanao, another Guest Services Coordinator whose coworkers lovingly gave her the nickname 'Mika-Wish.' "We also have families who return after the wish trip. Aulani holds a special place in their hearts as one of the last magical memories as a family."
Once our guests arrive at Aulani, it's time to check in and see their rooms, and our Housekeeping team works hard to kick-start their vacation in the best way possible.
"For me, I have a soft spot for wish kids and what they're going through, as I have family members who had leukemia," explained Tim Fountain, Housekeeping Manager.
Tim and his team make sure to include the entire wish family in the experience. "The wish kid is the hero of the journey, but there's a supporting cast there as well," said Tim. That's why the team leaves special surprises for the entire 'ohana – activity booklets and crayons, unique towel animals and more – to welcome the whole family home.
Creating Connections During

Disney'

s

Aulani Wish Week: Raffy
Aulani Wish Week was all about families creating connections with each other and their larger community. Raffy Jacinto on the Animals, Science and Environment (ASE) team helped the wish families make those connections and experience the magic of the islands with a snorkeling experience at Rainbow Reef during their stay.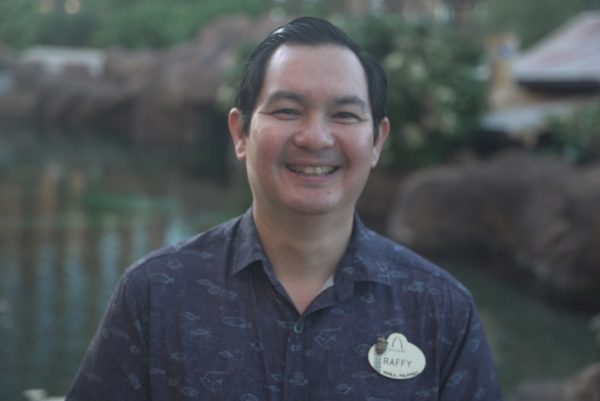 "Rainbow Reef was designed to be accessible and safe for guests, providing a snorkeling experience well-suited for beginners or those who may not be able to go into the ocean," shared Raffy. "It's the perfect opportunity for us to create a connection for our wish families with the ocean. That's one of our goals here at Aulani, to connect guests to nature and the story of Hawai'i."
Aulani Cast

Bring

The

Spirit

Of

Aloha:

Genesis & Angela
Our entertainment cast members bring the spirit of aloha and the magic of Disney together.
"It may seem commonplace to have a character meet and greet at Disney, but it's so much more than that," shared Genesis Larson, Entertainment Lead & Trainer at Aulani Resort. "Who the characters are – their personalities, their stories – transcend time and place, and they are always relevant to what is going on in a wish child's life. Their impact and magic cannot be understated and they're spending time with a family, that impact is unforgettable."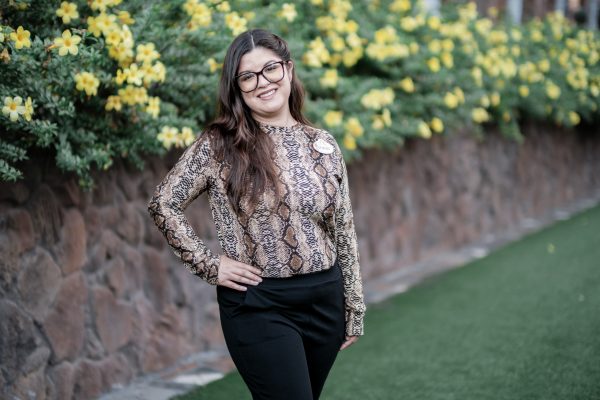 One of the entertainment cast members, Angela Escontrias, has worked at Aulani Resort since it opened in 2011 and is well-loved around the property as an Aunty. Her world turned upside down in 2015 when her son, Mana, was diagnosed with a brain tumor.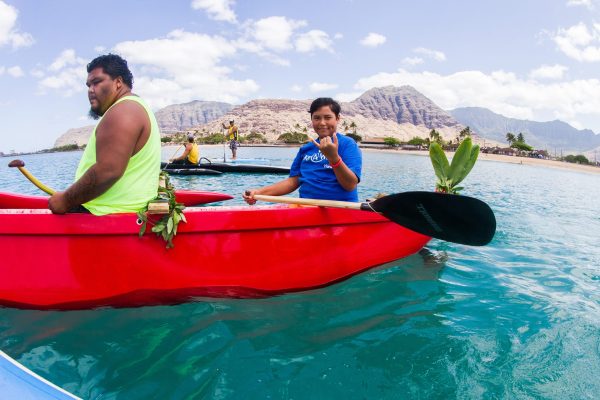 "Before surgery, Mana would have chronic seizures and headaches, but the ocean healed him and he did not have seizures when on the water," explained Angela. When the opportunity came for his wish, Mana asked for a 4-man outrigger canoe and was given the chance to help build one. He was overjoyed on his wish day when he found out that the canoe he got to help build… was his. Angela was touched that so much of her Aulani family was there when Mana's wish was granted, and she never forgot the experience.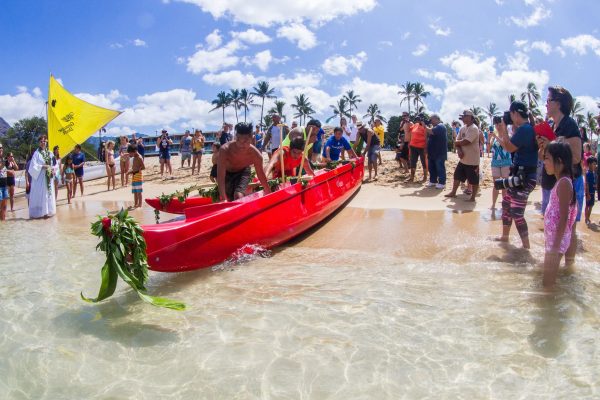 "When Mana got sick and I became a Make-A-Wish mom, it made my work with Make-A-Wish families even stronger," Angela shared. "I was an entertainment lead at the time, so I would take wish families to meet their favorite characters. As a fellow wish parent, this bond would start with the wish families, especially the parents. Even though they looked at it like I was supporting their kid's wish, it was helping me get through Mana's situation."
For Angela, a wish is all about strength. "When a child is granted a wish, they want it to come true, so it's an incentive for them to stay strong and healthy." Angela explained. "If a child wants to go to Aulani, the wish is their reward. It also inspires them when they go home to not forget what they want to create, be or do."
Disney is honored to be the world's largest wish granter for Make-A-Wish. We've worked together for over 40 years to grant more than 150,000 Disney wishes. Of these, 150 wishes every year are to visit Aulani for a unique Hawai'i vacation experience with a touch of Disney magic.
A warm mahalo (thank you) to Arlene, Mika, Tim, Genesis, Raffy, Angela and all our 'ohana who make wishes come true.