As Josh D'Amaro, Chairman of Disney Parks, Experiences and Products, announced recently at Destination D23, Disney is expanding its parks over the next decade and beyond.
"Over the next decade, we're going to have more projects underway than at any point in our history," he said. "Our sole purpose is to give you more and more of what you love about a Disney experience. And then surprise and delight you with things you never dreamed possible."
Take a look at some of the new Disney attractions, rides, hotels, and experiences recently opened or coming to parks around the world.
Shanghai Disney Resort
Already filled with once-in-a-lifetime experiences that are authentically Disney and distinctly Chinese, Shanghai Disney Resort continues to raise the bar with new and exciting attractions, hotels and more.
Zootopia
As guests step inside Zootopia at Shanghai Disneyland, they will be fully immersed in the world of the Walt Disney Animation Studios film, "Zootopia." Upon entering the newest attraction, Zootopia: Hot Pursuit, guests will have the opportunity to become rookie police officers assigned to search for the missing superstar, Gazelle, alongside fellow officers Judy Hopps and Nick Wilde. On their search, guests will travel through some of Zootopia's iconic districts, including Tundra Town, Sahara Square, and the Rainforest District. This new themed land features live entertainment experiences and opportunities to interact with some of your favorite characters from the film.
This land is set to open in late 2023.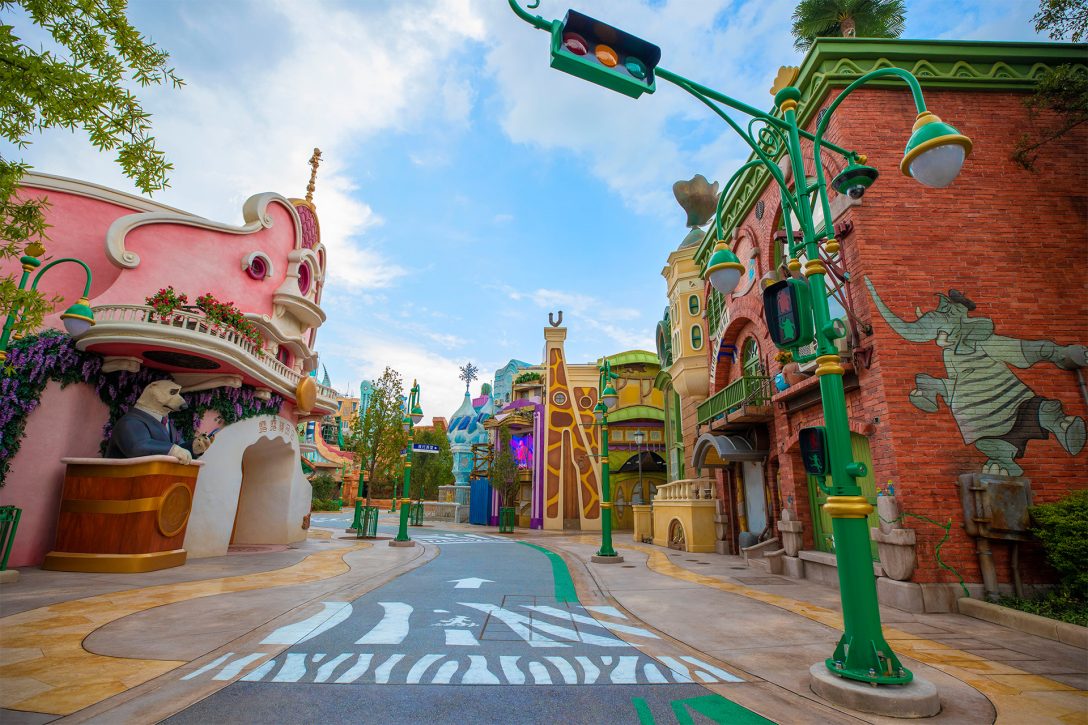 New Themed Hotel
Guests will soon be able to experience an all-new, themed hotel built off the shores of Wishing Star Lake. The hotel will feature Art Nouveau architectural elements, while staying true to the early 20th century styles found throughout Shanghai. Guests will have a fantastic view of the park while also being able to enjoy the outdoor recreation opportunities at Wishing Star Lake.
Although we're keeping the theme under wraps for now, guests will find some familiar faces and unique Disney touches to make each trip memorable, fun and full of magic.
We've broken ground on construction for this addition, so check back soon for the latest updates!
Disneyland Paris
Disneyland Paris continues to expand, offering even more to see and do at the popular resort. Check out these great attractions and reimagined hotel options coming to Paris, France.
Avengers Campus
Avengers Campus at Disneyland Paris is the latest in popular super hero themed lands and attractions around the globe, including Hong Kong Disneyland and Disney California Adventure Park. Avengers Campus at Disneyland Paris features a new roller coaster, Avengers Assemble: Flight Force, the interactive Spider-Man W.E.B. Adventure, dining opportunities and tons of exciting adventures that fans of all ages will love.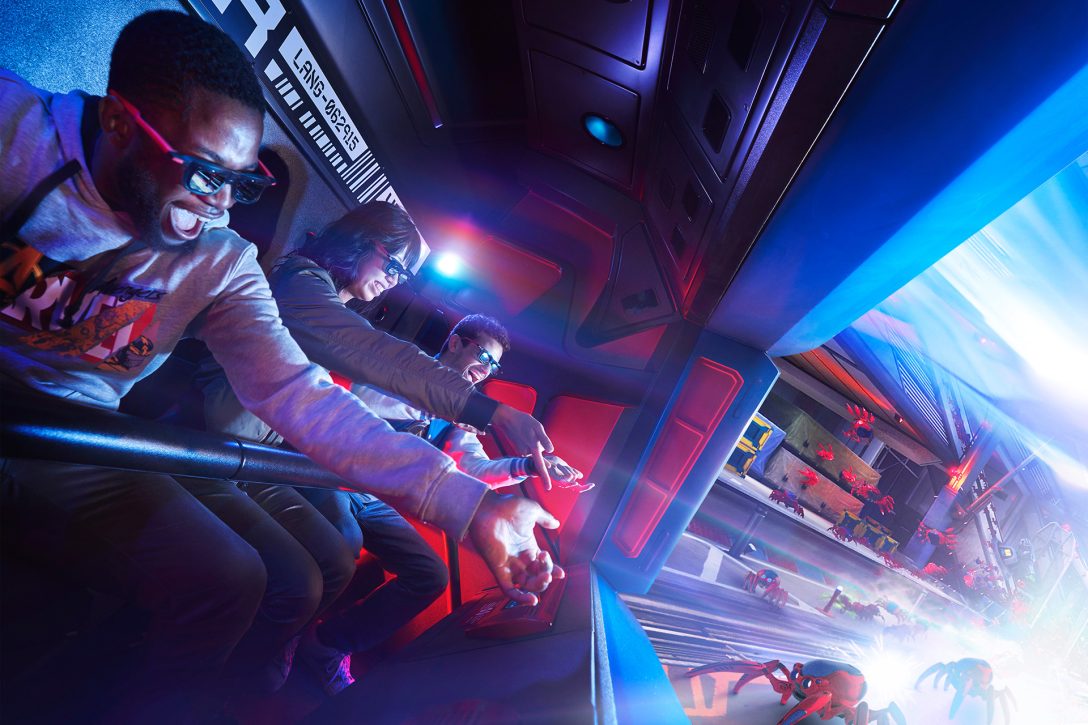 Frozen-Themed Land
Disneyland Paris is also getting a new land devoted to bringing the world of Disney Animations' "Frozen" to life. Immerse yourself in the sights and sounds of Arendelle and interact with Elsa, Anna and fan favorite characters.
Disneyland Hotel
Located right at the entrance of the park, Disneyland Hotel is one of the most elegant and convenient places to stay. Stay in rooms inspired by "The Little Mermaid," "Frozen," "Moana" and other beloved Disney films. Inside, guests will have the opportunity to dine with their favorite characters, relax by the Crystal Pool and access the park right from the hotel.
The Disneyland Hotel will open its doors to guests on January 25, 2024.
Hong Kong Disneyland
Hong Kong Disneyland is adding even more to its unique and diverse experience.
World of Frozen
Step into the kingdom of Arendelle and experience the world of "Frozen." Inspired by Nordic culture, architecture, design and cuisine, guests will witness their favorite characters come to life through the latest Audio-Animatronics figures when visiting World of Frozen. Kids, and kids at heart, will experience the joy of riding Wandering Oaken's Sliding Sleighs and Frozen Ever After.
The World of Frozen opens on November 20, 2023.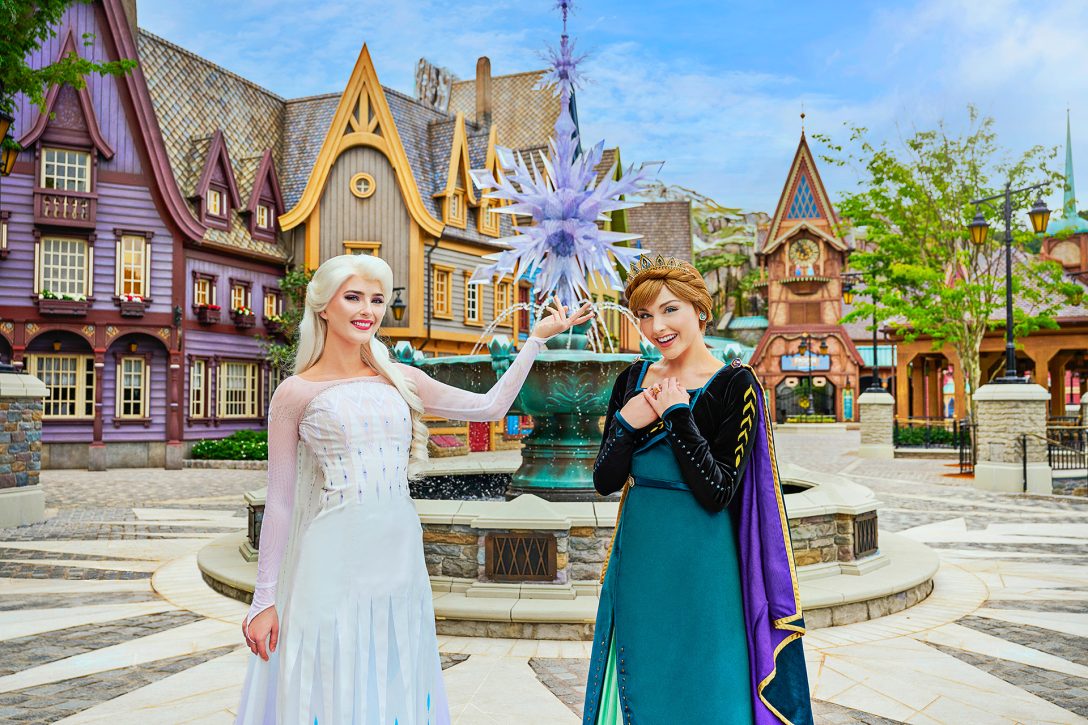 Momentous
Hong Kong is bringing nighttime magic to its park with "Momentous," a spectacular experience transforming the Castle of Magical Dreams into a canvas to share favorite Disney stories. Experience moments from Disney Animation's "Dumbo," "Peter Pan," "Frozen," "Tangled" and many more, all while listening to new versions of classic Disney tunes guests know and love.
Guests can catch this show every night at Hong Kong Disneyland.
Tokyo Disney Resort
Tokyo Disney Resort was our first international theme park, opening its doors in 1983, and it just keeps getting better. Check out these great attractions and experiences coming to Tokyo Disney Resort.
Fantasy Springs
Experience the magic of Frozen Kingdom, Rapunzel's Forest and Peter Pan's Never Land in Fantasy Springs at Tokyo DisneySea. This beautiful addition expands the park and gives guests the chance to interact with their favorite characters in their own worlds. This new themed port will feature restaurants, a shop and several new family-friendly attractions. Guests will also be able to stay in Fantasy Springs at our newest in-park luxury hotel. The hotel will be behind the Bayside Station, so guests can easily access the monorail to travel throughout the park.
Fantasy Springs is expected to open in spring 2024.
Space Mountain
Space Mountain has been a favorite at Tokyo Disney Resort since 1983, but we're creating an all-new Space Mountain experience that will delight thrill-seekers and roller coaster aficionados alike. The indoor roller coaster will include enhanced special effects and optimized performance.
Guests will be able to ride the all-new Space Mountain in 2027.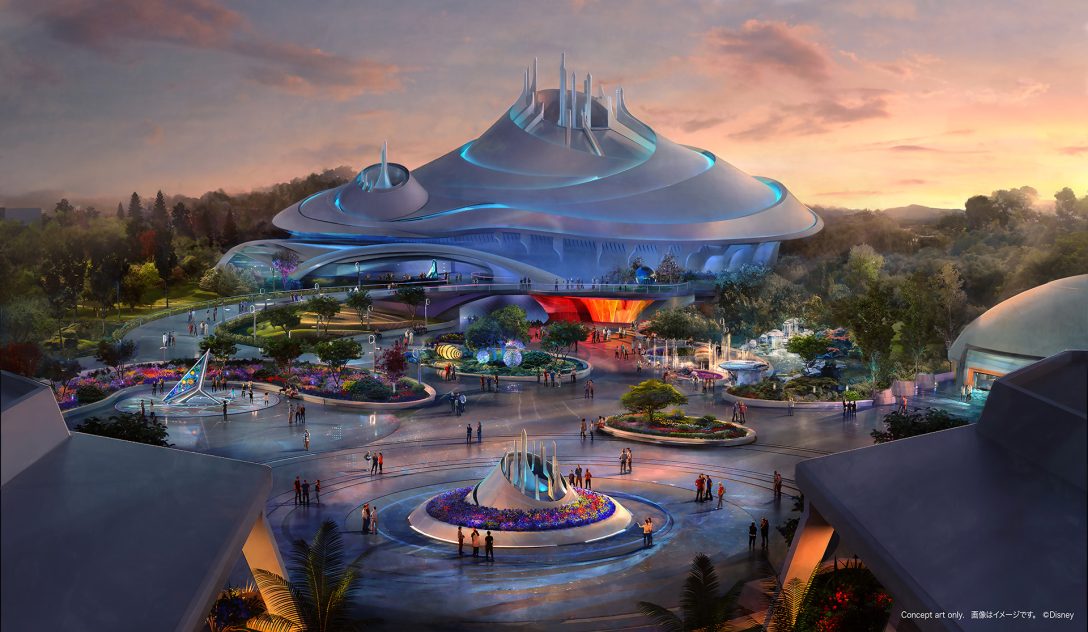 Walt Disney World Resort
One of the most popular and most visited theme parks in the world is the Walt Disney World Resort. Here, innovation never stops with several new attractions coming soon to this popular Florida destination.
Tiana's Bayou Adventure
Splash Mountain is getting a complete makeover with help from Princess Tiana. This "Princess and the Frog"-themed water attraction will be located in the Magic Kingdom and is the perfect way to tell the inspirational story of Tiana while taking a trip through the bayou, seeing some familiar faces, and singing favorite songs.
Tiana's Bayou Adventure is expected to open in late 2024.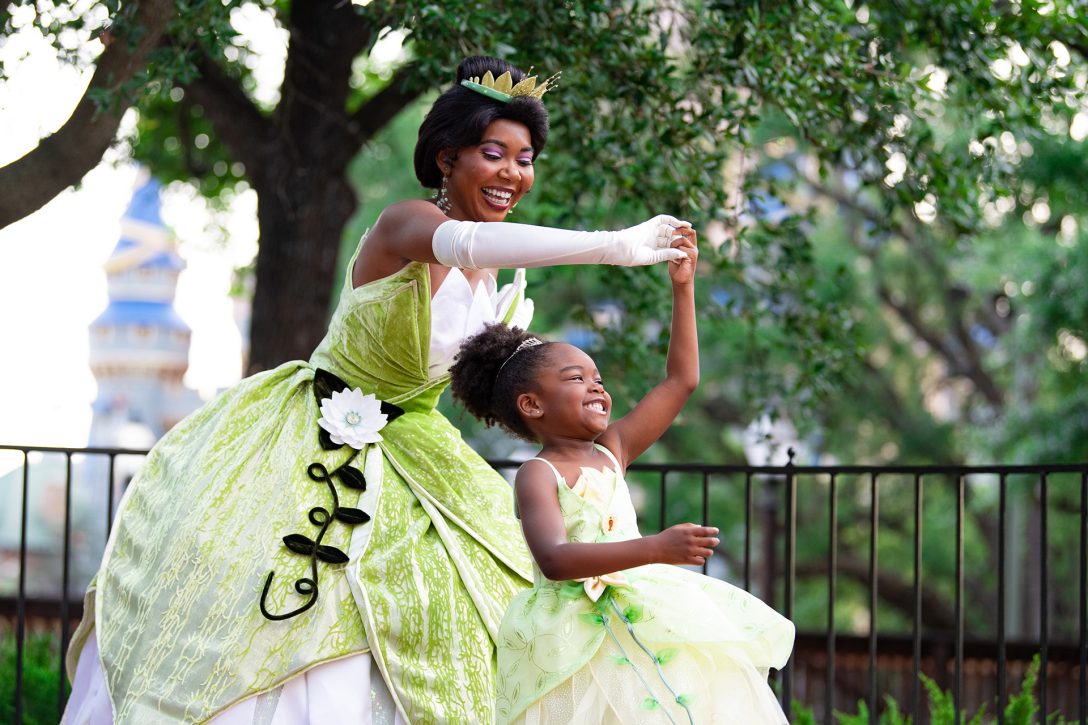 Moana Journey of Water
The Journey of Water attraction is a self-guided, self-paced experience where guests can interact with water and learn about the water cycle in a fun and playful way. Watch for familiar faces like Pua and Hei Hei, high five the water just like Moana does in the movie and get splashed by a crashing wave if you want to cool down.
This attraction opens in October 2023 as part of EPCOT's World Nature neighborhood, bringing us one step closer to the completion of EPCOT's multi-year transformation.
Disneyland Resort
Wondering what's new at Disneyland? There is always something new to experience at Walt Disney's original park – Disneyland Resort. Guests can take in more attractions, shows, festivals than ever before. Here are a few of the new attractions you'll find.
Adventureland Treehouse
The Adventureland Treehouse is inspired by the 1962 film "Swiss Family Robinson" and is in the center of Adventureland. Each room features unique touches and guests can explore the tree by climbing stairs all the way into the canopy.
The Adventureland Treehouse is set to open in late 2023.
The New Mickey's Toontown
Mickey's Toontown has long been a fun and relaxing place for families with young children to unwind, and the new Toontown is no exception. You'll find new play areas where kids can meet new friends and plenty of grassy spaces for picnicking and relaxing.
The land opened in March 2023 and is ready for guests to enjoy!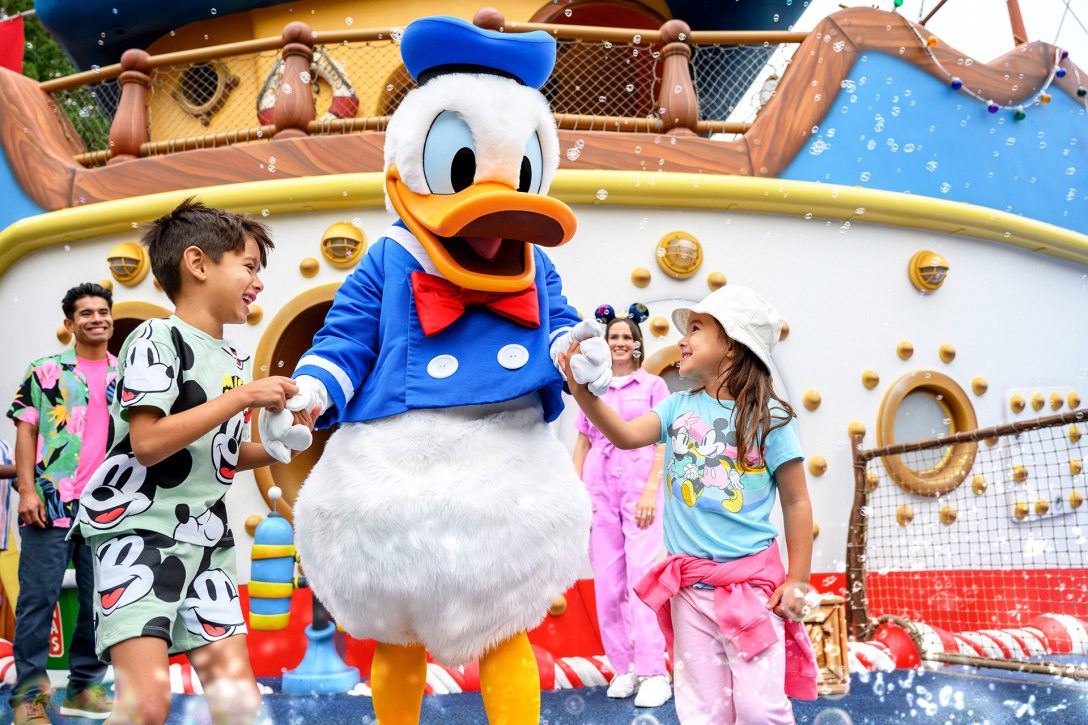 Innovation at an International Level
With many new attractions and experiences hitting parks and resorts around the world, there is much more on the horizon for all 12 of Disney's parks.
Leading the evolution of Disney's guest experience, Josh D'Amaro spends a significant amount of his time in the parks himself. D'Amaro noted in a recent interview, "I spend a lot of time in the theme parks. If I'm not in a meeting, that's my office." He spoke about the importance of input from guests and cast members to help make decisions and "make sure the places that we run continue to be the most special places in the world."
To learn more about the latest attractions and park expansion efforts across the globe, explore what's new.