For nearly 100 years, The Walt Disney Company's brands, stories and characters have defined moments of joy and magic from one generation to the next. Whether it's seeing a favorite character on the big screen or a first visit to a Disney park, there's a lasting bond between Disney's stories and fans across the world. And now, as the Disney100 celebration approaches, great stories, innovation and transformation continue to guide our legacy.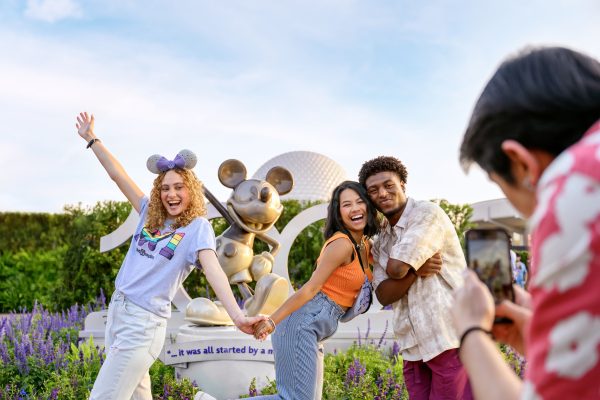 What is Disney100?
Disney 100 is a century-in-the-making celebration commemorating 100 years of The Walt Disney Company. This milestone will be met with fan-favorite characters, a dazzling atmosphere and exciting announcements of what's to come in the resort's future.
Disney100: New innovations at Walt Disney World
Immersive new events and rides await guests traveling to Walt Disney World to celebrate a century's worth of magic. Let's explore the latest and greatest.
Guardians of the Galaxy: Cosmic Rewind
Staying true to the legacy of innovation highlighted throughout the Disney100 celebration, Guardians of the Galaxy: Cosmic Rewind is among the latest of Walt Disney World's standard-setting attractions.
Now open at EPCOT, Guardians of the Galaxy: Cosmic Rewind invites guests to rock out on an intergalactic chase through space and time. This thrilling attraction is the first ever reverse-launch coaster in a Disney park, and it's one of the largest fully enclosed coasters in the world.
The Guardians of the Galaxy adventure begins with a tour of the Galaxarium, a planetarium-like exhibition, showcasing the similarities and differences between Xandar's galaxy and our own.
Shortly after, guests are called into action to join the Guardians, setting off on an exciting space pursuit.
TRON Lightcycle / Run
Ranking among Disney's fastest coasters worldwide, TRON Lightcycle / Run opened to the public at Walt Disney World in April 2023. The steel roller coaster fuses out-of-this-world design elements with high-octane excitement. Guests are whisked across the Grid on their very own Lightcycle as they vie for their team's victory over ominous Programs in a harrowing race inspired by TRON, the influential sci-fi film franchise.
EPCOT Forever
Featuring state-of-the-art performance technology, this new nighttime spectacular blends lasers, lighting, special effects, and fireworks, along with music that represents the best of Disney's history and its bright future.
This nightly extravaganza can be viewed from anywhere within EPCOT where the World Showcase Lagoon can be seen — it's one of many exciting ways guests can relive memories while creating new ones.
As guests enjoy the show, Disney Imagineers are preparing a new nighttime display that will open later this year.
Excitement awaits: Upcoming attractions at Walt Disney World
Now, enjoy a sneak peak at the transformative developments — from cultural events to riveting new rides — coming to Walt Disney World in the near future.
World Celebration Neighborhood
Later in 2023, the World Celebration Neighborhood at EPCOT will be divided into several enchanted gardens and will host festivals throughout the year.
The CommuniCore Hall, a flexible exhibition and gallery space, will showcase art, live music, food, and more, and the CommuniCore Plaza will become an outdoor event center that delights guests with both intimate and large-scale concerts.
Journey of Water, Inspired by Moana
Opening later this summer, Island Goddess Te Fiti will invite guests into the Journey of Water, inspired by the fan-favorite Disney film Moana. With an interactive outdoor trail illustrating the story of water and its importance to the planet, guests will discover the playful personality of "living water" as they experience its journey from the sea to the sky and back in inventive ways.
The self-guided tour along the trail provides guests of all ages with a laid-back, fun and educational trek through a one-of-a-kind environment. Journey of Water represents a new age of immersive storytelling, giving guests a chance to learn, play and feel inspired.
Tiana's Bayou Adventure
Coming next year, guests will be able to experience Tiana's Bayou Adventure in the Magic Kingdom, where The Princess and the Frog comes to life, providing magical moments for fans of the princess.
The attraction showcases the latest in Audio-Animatronics technology from Disney Imagineering, with its signature attention to detail, and draws guests right into the bayou story.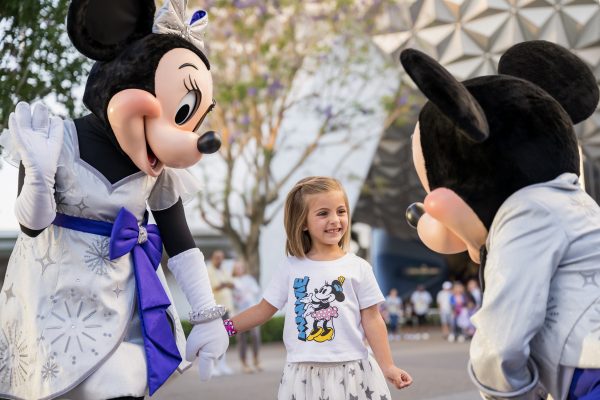 Disney100: Kick-starting a new century of magic and innovation
During its 100th anniversary and beyond, Disney Imagineers continue to pave the way in theme park innovation while providing guests with magical moments they'll remember forever. And with 12 theme parks around the world at six resort destinations, we're just getting started.