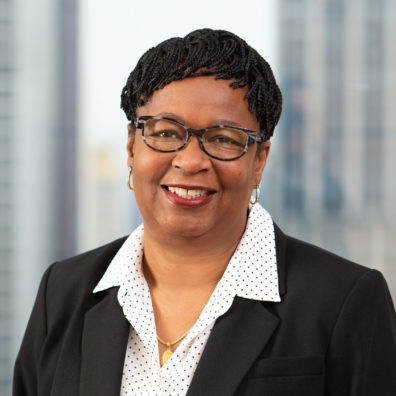 Gail Evans
Executive Vice President, Chief Digital and Technology Officer
Gail Evans is Executive Vice President, Chief Digital and Technology Officer (CDTO) for Disney Parks, Experiences and Products. In her role, she oversees the strategy, development, and implementation of digital and technology strategies across all of the segment's businesses around the world. Gail leads a global multi-disciplinary team of digital, technology, product, data, and operations professionals. In addition to delivering innovative technology solutions, under Gail's leadership, the team delivers a growing portfolio of products and experiences like MagicBand+ and Hey Disney!, bringing the digital and physical together and extending Disney's legendary storytelling into a boundless future.
Gail brings decades of experience transforming leading organizations by leveraging the power of technology to drive growth, effect digital transformation, and build new business models. She most recently served as Mercer's first Chief Digital Officer. Prior to Mercer, she held senior leadership positions spanning various industries, including Microsoft, Hewlett Packard, Bank of America, and several positions at Eastman Kodak Company, including CIO of Eastman Kodak's Consumer Digital business.
In recognition of these achievements and others, in May 2019, Gail was selected as a finalist for the MIT Sloan CIO Leadership Award. In November 2018, Gail received the Phenom Award from the Digital Diversity Network, which honors trailblazers in the digital media and technology sectors. She was also recognized as one of the Top 100 Chief Digital Officers by her peers at hottopics.ht and Hewlett Packard.
Gail holds a bachelor's degree from Nazareth College and an MBA from the University of Rochester's Simon Business School. She also proudly holds an Honorary Doctor of Humane Letters from Nazareth College.
In addition to her formal responsibilities, Gail is passionate about using her time mentoring the next generation of women leaders in technology and leading programs that build a more inclusive workplace for all.
---