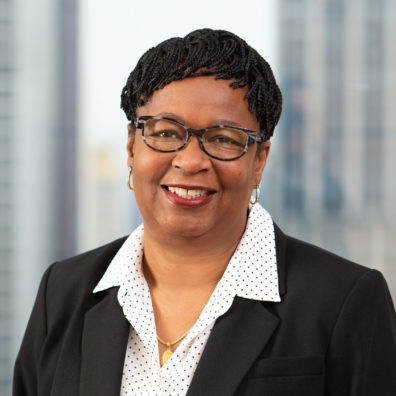 Gail Evans
Executive Vice President, Chief Digital and Technology Officer
Gail Evans is Executive Vice President, Chief Digital and Technology Officer for Disney Parks, Experiences and Products. In her role, she oversees development and implementation of the technology and digital strategy and capabilities roadmap for Disney Parks, Experiences and Products, driving innovative solutions and managing system strategies for its businesses around the world. She leads a global team of more than 3,000 digital, data, operations, technology, creative, and product professionals.
Gail most recently served as Mercer's first Chief Digital Officer since June 2018 where she led a dedicated team focused on driving and delivering Mercer's digital transformation solutions and technology strategy, partnering with a variety of teams across Mercer and MMC.
Prior to joining Mercer in 2016, Gail held various positions throughout her career, including Partner Program Manager at Microsoft, working across Microsoft Business Groups, Product Engineering and IT teams; Vice President and General Manager at Hewlett Packard; and Technology Executive (SVP) at Bank of America. She held various positions at Eastman Kodak Company, including Technology Executive and CIO of Consumer Digital, leading digital transformations.
In recognition of these achievements and others, in May 2019, Gail was selected as a finalist for the MIT Sloan CIO Leadership Award, and in November 2018, Gail received the Phenom Award from the Digital Diversity Network, which honors trailblazers in the digital media and technology sectors. She was also recognized as one of the Top 100 Chief Digital Officers by her peers at hottopics.ht and Hewlett- Packard. Additionally, Mercer Digital was recognized and named to the 2019 Digital Edge 50 for its innovation in digital transformation with Mercer Data Connector, a solution developed under Gail's leadership. She and her team was also awarded the Digital Edge 50 for AI/Machine Learning/Cognitive Computing.
Gail holds a Bachelor of Science from Nazareth College in New York, an MBA from the Simon School of Business, University of Rochester, and most proudly, an Honorary Doctor of Humane Letters from Nazareth College.
---