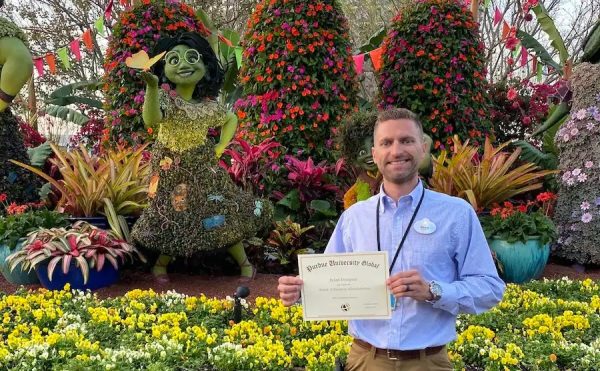 Disney horticulture manager Brian Dempsay utilized Disney Aspire program to earn his MBA and further his career. Now he leads a team and mentors the next generation of Disney Cast Members.
The Disney Aspire program pays 100% of tuition up front. It allows eligible hourly full-time and part-time Cast Members the means to achieve their educational dreams. Learn more about Brian and how the Disney Aspire program is changing lives.
Come meet Brian Dempsay and read more Disney Cast Life Stories on the Disney Parks Blog.