Building a Stronger Community
Throughout its more than 50-year history, Walt Disney World Resort has played a vital role in finding solutions to important matters in Central Florida, helping to inspire a world of difference while strengthening this community for our cast members and our neighbors.
As we look to the future, we are inspired to continue this commitment, including an important new initiative to help bring more affordable housing to Central Florida.
Walt Disney World Takes on Affordable Housing
Walt Disney World Resort is earmarking nearly 80 acres of land to bring a new affordable housing development to life in southwest Orange County, Florida. This initiative will locally make an important difference to address one of the nation's greatest challenges – building on The Walt Disney Company's long legacy of bringing positive lasting change to the communities it calls home.
Details for the planned new development include:
More than 1,300 units across nearly 80 acres of land
A variety of home choices that are affordable and attainable
Constructed by a third-party affordable housing developer on Disney's land near its Central Florida theme parks
Located near Flamingo Crossings in close proximity to schools, shopping and existing residential areas
Creative and innovative touches to make it a special place to live
Disney is known for building industry-leading theme parks and resort hotels around the world – the company will engage the developer to bring that same innovation, expertise and attention to detail to this initiative.
More details about this initiative will be released at a later date as the company continues due diligence work with a prominent affordable housing developer.
Walt Disney World donated a total of $3 million in October 2021 to important causes in Central Florida, including Hope Partnership. This nonprofit organization supports families experiencing homelessness and poverty in Osceola County and provides a pathway to employment, healthcare and housing, connecting individuals with organizations like Disney VoluntEARS for skills-based support.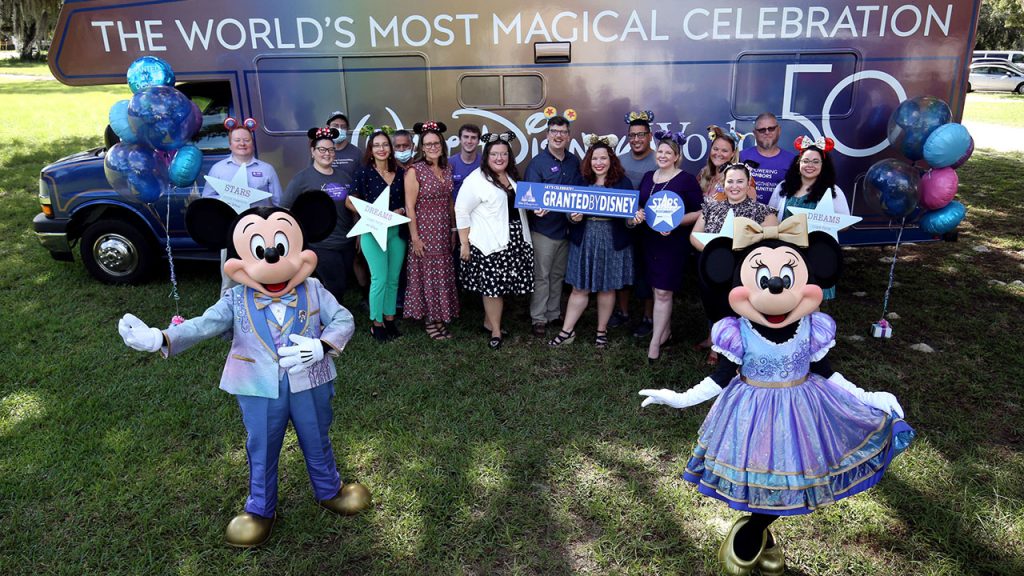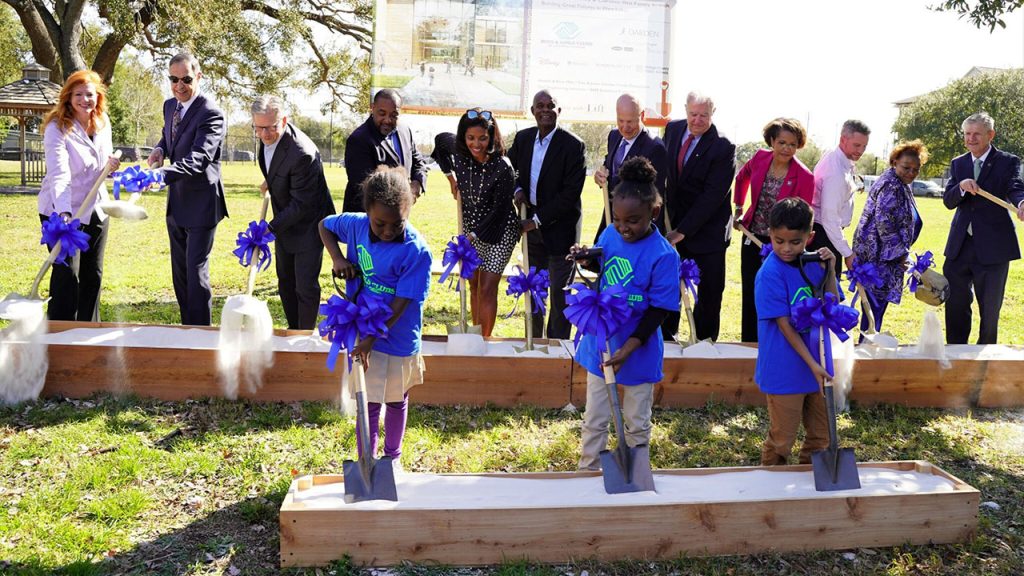 Taking a Leadership Role & Finding Solutions
Disney was a founding member of the Central Florida Commission on Homelessness, helping to provide rapid rehousing for chronically homeless families in Orange and Osceola counties. Rena Langley, Senior Vice President, Walt Disney World Communications and Public Affairs, joined the board in 2018. She is one of many Disney leaders who serve on more than 120 nonprofit and industry-related boards in Central Florida, sharing expertise and business insight that Disney has assembled over the years.
Investing in Organizations on the Front Lines
Disney has made significant investments to address affordable housing and homelessness from all angles in recent years, supporting organizations on the front lines of this issue through the Disney Grants program. Past recipients include:
Hope Partnership: Helps families move into a home of their own while providing wraparound services to help them adjust and find stability.
Covenant House: Uses case management to find families that are ready to take the next step and move into a home of their own.
Habitat for Humanity Lake and Sumter Counties: Runs a Youth Construction Academydesigned to provide the next generation a hands-on education in technical skills within the construction industry – while engaging them in the social aspect of building affordable housing and bettering their community one project at a time
Second Harvest Food Bank of Central Florida: Helps to create hope and nourish lives through a powerful hunger relief network. The Disney Harvest Program supports Second Harvest's great work in serving more than 40 Orlando-area nonprofits, and for years, Disney VoluntEARS have helped to sort and pack food delivered across the region.
Disney also invested in a collaborative effort to further understand and address youth homelessness, helping to fund a new Digital System of Care for Youth program for Heart of Florida United Way, Zebra Coalition and Homeless Services Network. This mobile platform connects local homeless youth to a network of care and resources.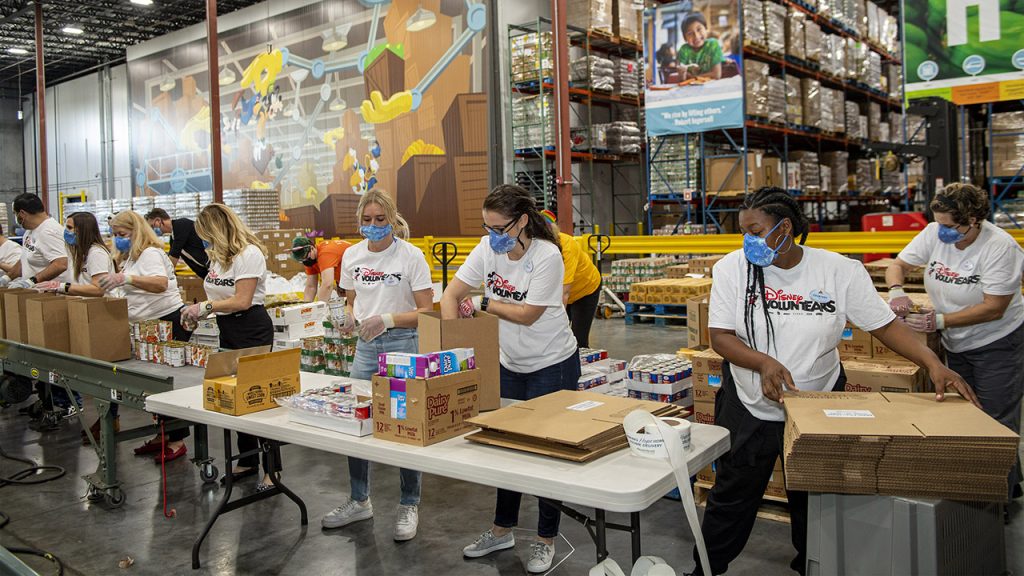 Serving Meals to Those in Need
For more than 20 years, Disney culinary teams and Disney VoluntEARS have delivered and served meals at the Coalition for the Homeless of Central Florida. This Central Florida nonprofit organization serves more than 20,000 meals to those in need each year, with 9,000 of those annual meals are prepared and served by Disney chefs. Each year on Thanksgiving, Disney chefs also dish up hundreds of tasty Thanksgiving meals to the Coalition. In 2021, we donated hundreds of to-go containers and $20,000 collected from the coins guests tossed into fountains at Walt Disney World Resort.